Northampton: Man Jailed For Manslaughter
1 August 2017, 18:33 | Updated: 1 August 2017, 18:36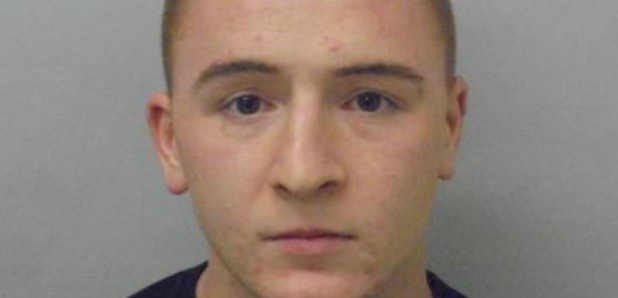 A 22 year-old man from Northampton has been jailed to 10 years in prison after pleading guilty to manslaughter and assault.
A Birmingham Crown Court, Courtney Flanagan (pictured) was sentenced today (Tuesday, 1 August) after pleading guilty to the manslaughter of Paul Smith in Northampton last summer.
Mr Smith suffered a head injury in an assault at a pub, on the 10th of July 2016. He died in hospital nearly two months later.
Flanagan was also convicted of one count of attempted GBH with intent and one count of ABH, which took place at the Edge of Town pub on 10 July 2016, and one count of GBH that took place on 19 June, 2015 in St Leonards Road, Northampton.
Judge Thomas QC gave Flanagan a 10-year jail sentence with a three year extension having found him to be a "dangerous person" in law.
Detective Inspector Mark Hopkinson from Northamptonshire Police CID said:
"I am pleased with the outcome of the case today and welcome the sentence handed down.
This was a tragic and extremely complex case. Mr Smith had a serious pre-existing heart condition which he had been managing well for more than 10 years. On the night of the assault he was out enjoying a drink with his father.
Our detailed and lengthy investigation involved a hugely complex medical enquiry which ultimately established a clinical causal link between the assault and his death.
I would like to take this opportunity to thank Mr Smith's family for their support and understanding during the investigation and I hope today's sentencing helps to bring some comfort and closure for them.