Northampton Pair Jailed For Kempston Robbery
22 May 2015, 16:33 | Updated: 22 May 2015, 16:35
Two people from Northampton have been sentenced following the robbery of a shop in Kempston in January 2014.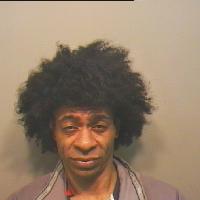 Donovan Vernon (left), 46, of Broadway East, Northampton, and Mirriam Nabi, 28, of Beckets View, Northampton, robbed the One Stop Shop in Hillgrounds, Kempston on 31 January.
Vernon pleaded guilty to robbery and Nabi (below) was found guilty by a jury of the same offence.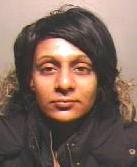 Kicked the shop worker in the face
The court previously heard how Nabi diverted the attention of the shop assistant while Vernon attacked the shop manager and stole almost £700 from the safe. He then kicked her in the face while she lay on the floor.
The pair were sentenced at Luton Crown Court today (Friday, 22 May) with Vernon receiving 19 years for this offence and an aggravated burglary offence in Northamptonshire, and Nabi receiving three years.
Sergeant Emma Langwith, who investigated the incident, said:
"This was a vicious incident and I'm really pleased with the sentences today. Not only did Vernon break into the safe, he needlessly attacked the shop manager while she lay helplessly on the floor. He also committed an aggravated burglary on two vulnerable people, so I'm delighted that he will be locked away for a long time.
I hope that these sentences act as a deterrent for anyone else who thinks that they can make a quick bit of cash by robbing a shop - it's not acceptable and you will be caught. Both of these offenders were caught thanks to old fashioned police work - Nabi's fingerprints were found at the scene linking her to the crime.
Our robbery rates fell by almost 15% last year and we are working hard to ensure that they continue to fall this year.
"I'd also like to commend the bravery that the shop workers displayed during the robbery and thank them for their help in bringing Vernon and his accomplice Nabi to justice."