Northampton Shelter Seeks Volunteers
23 September 2018, 09:06 | Updated: 23 September 2018, 09:09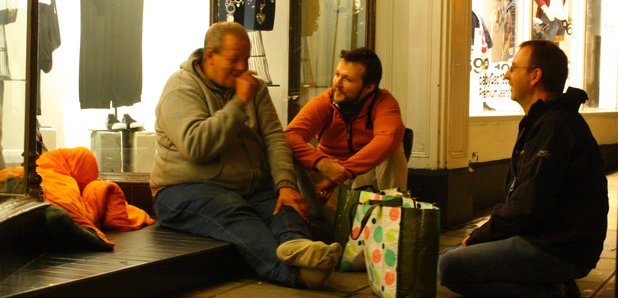 Northampton's Nightshelter are recruiting volunteers to support the people who use their services this winter.
READ MORE:-
Northampton's Nightshelter is currently recruiting volunteers to support its guests during opening hours, with shifts available from 8.30pm - 10.45pm, 10.30pm- 7.00am and 6.45am - 9.30am.
The Nightshelter, which is operated by Northampton Borough Council, provides short-term, emergency shelter for up to 20 men who are sleeping rough, or at imminent risk of sleeping rough in Northampton.
Every night of the year, between 9pm and 9am, the shelter provides somewhere safe, warm and dry, with meals and other facilities provided free of charge.
All volunteers are offered comprehensive training, one to one and team support, and will be joined by a member of staff during their shift.
Duties will include serving and preparation of meals, light cleaning and most importantly, talking to guests of the shelter.
The Shelter says roles are suitable for anyone who enjoys working with people with a range of needs, is friendly and approachable, non- judgemental, a good listener, and can commit to one or more shifts per fortnight on a rota basis.
Councillor Stephen Hibbert, Cabinet member for housing, said:
"We are committed to ending the need for people to sleep rough in Northampton, and we are looking for ordinary people who want to make an extraordinary difference.
Your support could help to restore people's trust, offer hope and encouragement, rebuild lives and change them for the better."
The Nightshelter is not a direct access shelter, so guests are only admitted if they have been risk assessed and meet the access criteria.
During its first 18 months of operation, 220 homeless men spent an average of three weeks in the Nightshelter, and more than 150 of these men were helped to move on into settled accommodation.
To find out more and apply, please visit: www.northampton.gov.uk/northamptonnightshelter