Northampton's Ellie Wins Gold In Rio!
10 September 2016, 08:27 | Updated: 10 September 2016, 08:31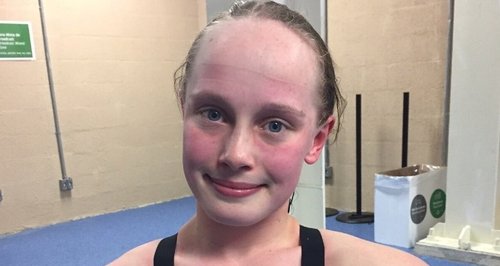 Britain's only swimming gold on day two - and third in all - was claimed by Northampton's Ellie Robinson in the S6 50m butterfly.
The 15 year-old, like Ellie Simmonds, has achondroplasia.
The Northampton High School girl was inspired by Simmonds at London 2012 and competes in the same class.
Now she too is a Paralympic champion.
She said: "It's so weird, it's not sunk in yet, I feel like someone's going to be 'Ellie, wake up'. This whole experience doesn't feel like I'm actually doing it.
I came to this meet for experience, so to win the gold medal, oh my days. It's going to give me so much confidence going into Tokyo (in 2020)."