Northants Council: £34m To Be Cut From Budget?
18 December 2017, 12:51 | Updated: 18 December 2017, 12:57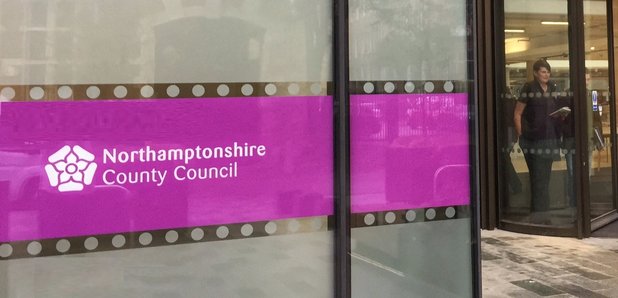 Northants County Council is looking to make the cuts as they are set to manage unprecedented demand for services and significant reductions in government funding.
The £34m includes £9.6m of proposed budget savings announced in October; but councillors say they want the authority to continue to focus on frontline services for vulnerable children and elderly and disabled adults.
The plans means by making significant savings in areas of "non-statutory" spending, they can then ADD £48.5m into core "statutory services" for the most vulnerable in the community, including an extra £24.6m on adult social care and £11m on children's services.
OVERALL CUTS COULD MEAN EXTRA CHILD CARE FUNDING
The council's cabinet are looking to discuss those plans tomorrow (Tues 19th Dec) which if the full council then agrees -
the authority could then pay for an additional 200 children in care and meet the rising cost of supporting those over the age of 85 (the council says the cost has increased by more than 25% in the last three years.)
The financial squeeze comes as costs grow reducing levels of funding from central government – down another 36% this year - with their hands tied to get LOTS more money from taxpayers, because of a cap on increasing council tax, to generate lots of direct funding.
So, how CAN cuts (or savings depending on your point of view), be made?
The new proposals include a review of the way care placements are brokered, changes to on-street parking charges and new controls on trade waste at household waste recycling centres, as well as a 4.98% increase in council tax, which includes a 3% precept for adult social care.
Meanwhile, the county council will continue to make its case for a fairer funding deal from the Government while exploring options to make the most income it can from its assets.
The Authority's Cabinet will discuss the proposed 2018/19 budget tomorrow at 11am.