Northants Council -Bans Spending AGAIN
24 July 2018, 12:26 | Updated: 24 July 2018, 12:29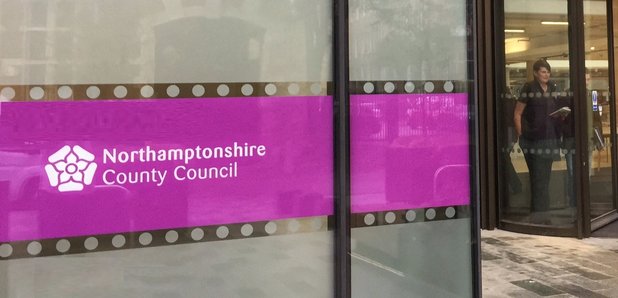 Financially struggling Northamptonshire County Council has imposed a SECOND round of emergency spending brakes this year.
It's what's known as a "Section 114 notice", which instructs every County Council Department to ban all new expenditure, with the exception of legally obligated services for protecting vulnerable people.

The council is facing a potential budget shortfall in this current financial year of up to £70m.

An extraordinary Full Council meeting will held next month to discuss a set of spending priorities in light of the latest spending controls, which has been made after discussions with the Government-appointed commissioners.

County council leader Cllr Matthew Golby said:

"The financial challenge facing Northamptonshire County Council remains critical and the spending controls we have in place are vital to ensure we are focusing our limited funding on only the most essential services.

At the meeting next month, we as a council will discuss a set of priorities built around delivering statutory services and services for the most vulnerable in our communities, and this means there will be difficult decisions that have to be made.

We remain committed to doing everything we can to identify the savings required to reach a more stable financial position whilst ensuring those in our communities at risk of harm are protected."

The extraordinary Full Council meeting will take place on Wednesday 1st August at 5.30pm.

A further meeting of the Full Council will meet later in the month specifically to discuss the Section 114 notice.
Truly perilous state
Finance Commissioner Brian Roberts said:

"We are fully supportive of the issuing of this Section 114 which underlines the truly perilous state of Northamptonshire County Council's finances.

We have been very clear that we did not arrive in Northamptonshire with additional money and that to put itself on a secure financial footing very difficult decisions will need to be taken. It is clear the time for these decisions is now.
'It will require a determined response from the council to do everything in its power to address this significant financial shortfall, while protecting vulnerable people. We will ensure that such a response is made.

'All that is required of the council is that it lives within its means, just like every other council. This is harder than it should be given the over-expenditure of recent years but not impossible."