Northants Officer Withdraws Auschwitz eBay Sale
15 October 2018, 12:52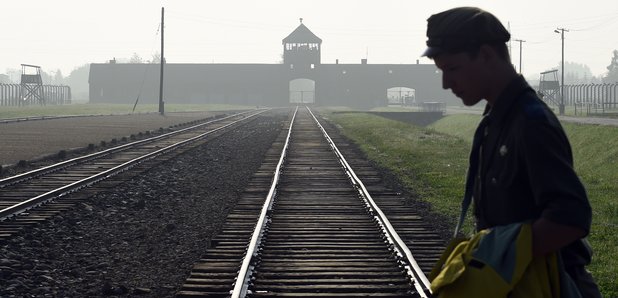 Northamptonshire Police has admitted "moral and ethical concerns" after an officer was caught selling Auschwitz relics on eBay.
Pc Matt Hart sold barbed wire and items described as 'fence insulators' during the early part of this year, according to the Jewish Chronicle.

The force said it was satisfied no offences had been committed but added that selling such memorabilia would be "deeply offensive" to most people.

The items have now been withdrawn from sale and the eBay account is now believed to be closed.

A force representative said:
"Our professional standards department has spoken at length to the officer involved after concerns about the nature of his business were brought to our attention.

We can confirm the officer had previously declared a business interest in line with force policy but, following questioning, it was determined that no actual legal wrongdoing had taken place.

However, following our intervention, the officer has, voluntarily, permanently removed the items in question from sale and is now in the process of closing down the business. We are satisfied that, at this stage, no offences have been committed."

The spokesperson added:
"However, Northamptonshire Police fully accepts that, among the wider community we serve, there are both moral and ethical concerns around a serving police officer selling such memorabilia for profit, memorabilia that most people will find deeply offensive.

In response to those concerns and to protect the reputation of the force, we have taken the necessary steps to prevent this happening in future.

As a force with a wide range of policies around diversity and equality, Northamptonshire Police takes such matters extremely seriously and will always undertake to investigate such complaints fully."