Northants Police & Fire Chiefs' £1m SuperTruck
A £1m super-truck has been ordered by Northants Police and Fire Service to be used as a mobile control and command unit in major disasters or incidents.
The vehicle's build is to be fully funded with a £990,000 grant from the Department for Communities and Local Government.
Group Commander Philip Pells, of the Joint Operations Team for Northamptonshire Police and Northamptonshire Fire and Rescue Service, said:
"The Joint Command Unit provides a unique command and control capability, enabling both fire and police officers to work together in a single vehicle. It also supports coordinated working with other agencies involved in an incident. This, together with the integration of resilient communications platforms and other technologies, enables the JCU to be the access point providing the highest level of situation awareness of an incident for all commanders and specialist responders, whether on scene or at a remote location."
Superintendent Chris Hillery, of Northamptonshire Police, said: "The Joint Command Unit (JCU) will further enhance emergency service response and service collaboration here in Northamptonshire. I very much look forward to making use of this vehicle with NFRS at live incidents across the county."
As tall as a double-decker bus and as long as a new London routemaster, it is expected that the vehicle will be completed and officially launched in September 2016.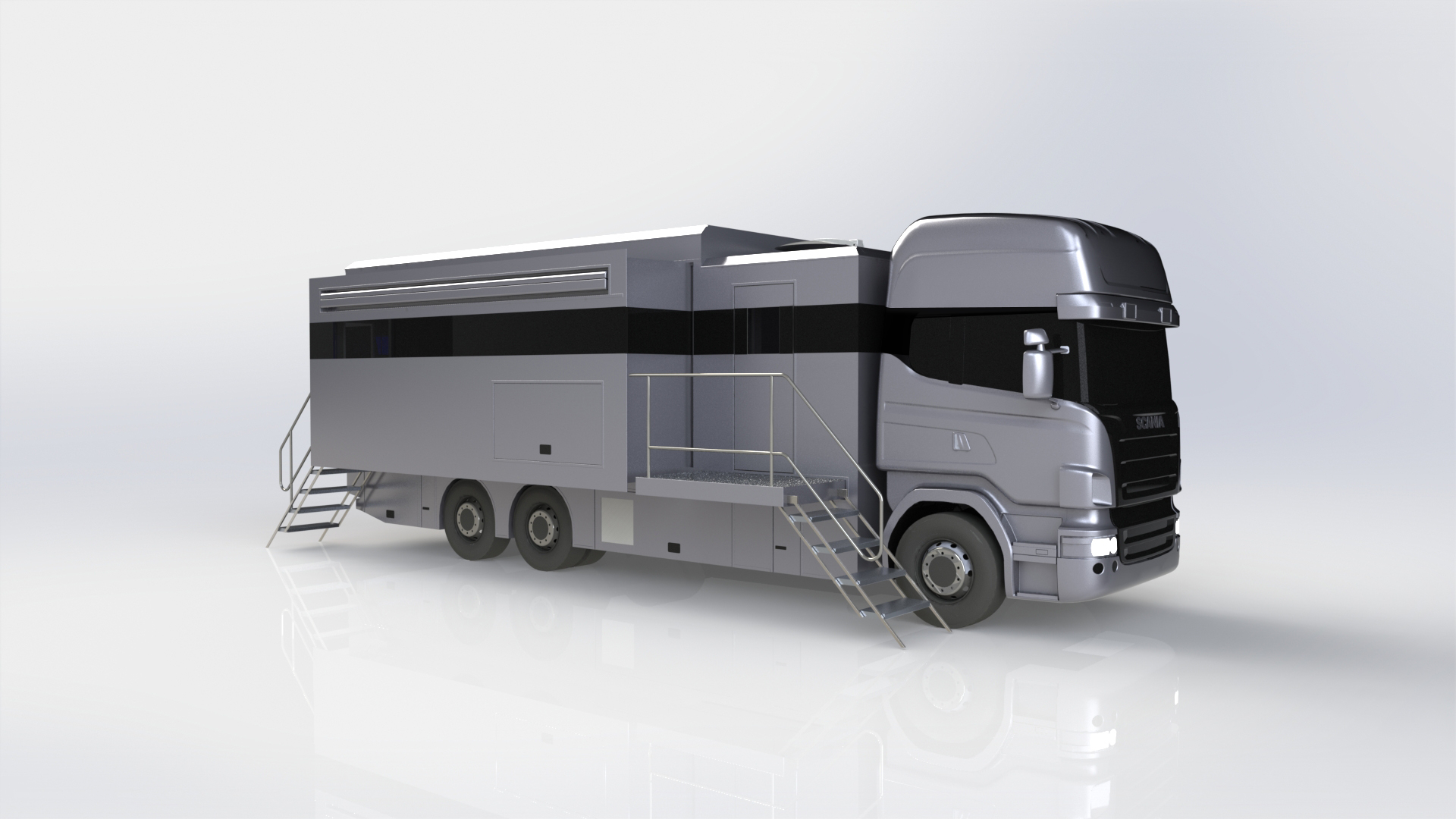 Its features will include:
· Joint working space for police and fire operations, including a Command Conference Room for joint tactical coordination.
· Ability to receive and view footage from remote deployable static cameras, body worn cameras, an unmanned aerial system and the police helicopter.
· Resilient communication technologies providing interoperability with EMAS Ambulance Hazardous Area Response Team command vehicles.
· Built on a Scania 26 tonne capacity chassis measuring 10.5 metres long, 3.85 metres high and 2.5 metres wide in transit mode but doubling in size with double expanding sides.
· Networks compatible with the Emergency Services Network (ESN) - the next generation system that will support voice communications, data and video sharing across the emergency services.