Northants Police - Special Officer Warned
19 April 2017, 14:29 | Updated: 19 April 2017, 14:32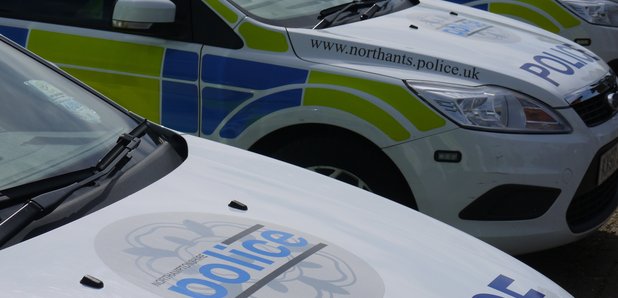 A volunteer special constable with Northants Police has been given a final written warning following a gross misconduct disciplinary hearing.
The hearing was held at Force Headquarters today (Tuesday 17th April), before a legally qualified independent chair.
Special Sergeant Alec Bedford was found guilty of Misconduct after admitting the following allegations:
:: That he failed to act with courtesy or respect to a member of the public
:: That he used force against a member of the public when it was neither reasonable nor proportionate to do so;
:: That he arrested a suspect on suspicion of assault when it was unnecessary and unreasonable to do so;
:: That he failed to act with courtesy or respect towards a man who was infirm by reason of his age and physical capability, in that he failed to take sufficient care for his welfare when escorting him;
:: That he breached the standards of professional behaviour by showing video footage of the arrest and/or escort of detainees to colleagues, with no policing purpose, lawful authority or reasonable excuse; and/or while showing the footage to colleagues behaved unprofessionally.
Chief Inspector Colin Irving from Northamptonshire Police, Professional Standards Department said:
"All officers, whether they are regular officers or volunteers, are expected to uphold the law and conduct themselves with professionalism and integrity.
Special Sergeant Bedford held a supervisory role within the Special Constabulary and his behaviour was a serious breach of the standards of professional behaviour. He has let down the public, not least the family concerned, his colleagues, the organisation and himself.
No matter under what circumstances members of Northamptonshire Police come into contact with the community, their primary consideration must be to keep people safe from harm and treat them with respect and dignity, especially if they are vulnerable in any respect.
Northamptonshire Police is committed to ensuring its officers, staff and volunteers uphold the highest standards of behaviour and any allegations of unprofessional or unethical conduct will be taken extremely seriously."
A final written warning is the most serious sanction available for a finding of Misconduct, with dismissal only available for a finding of Gross Misconduct. However, any further misconduct within 18 months of the sanction being issued may result in dismissal from the service."