Northants Police To Name & Shame Drink Drivers
1 December 2018, 06:33 | Updated: 1 December 2018, 06:37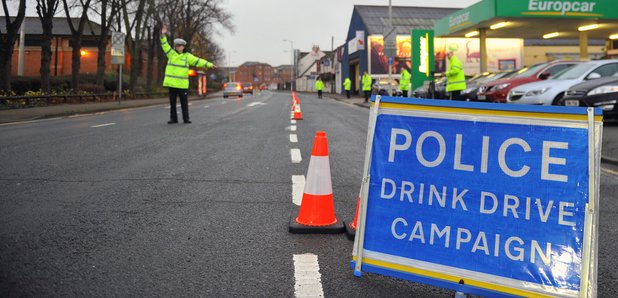 Northamptonshire Police say they'll be naming and shamingdrivers charged with drink or drug driving as part of a month-long campaign to tackle offending over the Christmas period.
From now til the New Year, there will be increased patrols and checks carried out, not only at night but also during the next morning too - people may be driving after consuming alcohol the previous night.

Chief Superintendent Mick Stamper, says:

"There is absolutely no excuse or circumstance that could ever justify drink or drug driving. It is exceptionally selfish and reckless and though we share this message every year, I guarantee that there will be some who will ignore it. Please don't be one of these drivers."

PC Dave Lee from the Safer Roads Team, says:

"As a police officer on the roads, I have seen the devastating effects drink and drug driving can have.

It only takes one second to have a collision that can change your life or the life of an innocent bystander and their family - a family who will then have to live for the rest of their lives knowing their loved one was killed by someone over the limit.

When the temptation to take that risk and get behind the wheel strikes, ask yourself – could you live with knowing your actions had caused a fatal collision and the devastation of an entire family?

This year we will be naming the drivers who are happy to take this risk and we will be out in force across the month of December, ready and waiting to seek strong penalties for all those found to be offending.

Please make sure your name is not included on our list."

Police are also asking us to call the Drivewatch Hotline on 0800 174615 (or call 101) if we know someone who is over the limit or on drugs is getting behind the wheel and could potentially kill or injure other road users.