Northants Widow Loses Will Provision Increase
12 January 2018, 16:21 | Updated: 12 January 2018, 16:25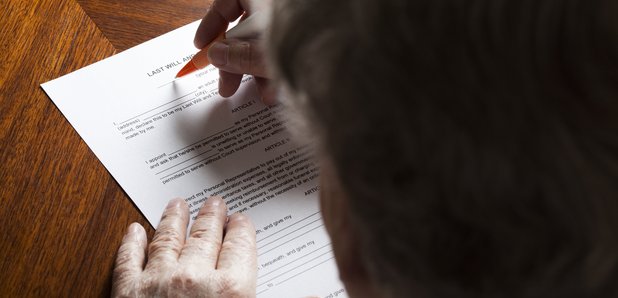 A farmer's widow from Northamptonshire has lost a landmark bid to increase her provision from her husband's will more than 10 years after his death, with a High Court judge ruling she left it too late.
Mary Sargeant and her husband Joe were married for 45 years and he set up a trust with the intention she would be a "wealthy woman" after he died.
But he also expressed his wish to see his Northamptonshire farm, estimated to be worth up to £8 million, preserved for his daughter Jane and her family.
As a result, a number of disagreements arose between mother and daughter in the years after his death in 2005.
Mary was left in financial difficulties and claimed her income was not enough.
However, Jane believed her mother was spending too much and should rely on her own savings to cover any shortfall.
Both women were against the idea, suggested by the family's solicitor, that some of the land should be sold as the trust was "capital rich but cash poor".
High Court: "Impossible" To Believe Predicament Was Not Realised Sooner
Mary eventually launched proceedings, more than 10 years after Joe died, arguing that she should receive more from the estate.
Her lawyers said she had not been aware of the financial implications until more recently.
They argued she should be entitled to more money, despite the usual six-month limit on such a claim having long passed.
But, rejecting her claim at the High Court in Birmingham, Judge David Cooke said it was "impossible" to believe she had not realised her predicament sooner.
He added: "The reality is that Mary took her own decision to continue to work within the arrangements provided for by the will rather than to explore whether she had any option available to vary them, in the full knowledge of the financial difficulties she was under, and maintained that decision over a very long period."
The judge said the period between Mr Sargeant's death and the claim being brought by his wife was the longest on record.
Speaking after the ruling, Jane said: "After a couple of years of arguments, I'm relieved to see my father's estate preserved in its entirety for my children, two out of three of which have attended agricultural college.
"It's never a nice thing for families to fall out but in our case, following through on the intentions set out in his will took number one priority.
"Keeping our farm within the Sargeant family and fully operational was something my father wanted very much and today's decision is exactly what we were hoping for."
Andrew Wilkinson, partner and will disputes specialist at law firm Shakespeare Martineau, who acted for Jane, said: "It's not often we see claims on such sizeable estates being made so long after death and the court's decision shows that delving deep into the past for personal gain is simply not an option.
"If anyone is unhappy with the provisions made for them in a will, acting sooner rather than later is essential."
The judge said Mary intends to bring further legal action relating to her provision from the will.