Officers Recall Hurricane Devastation
12 October 2017, 08:11 | Updated: 12 October 2017, 08:40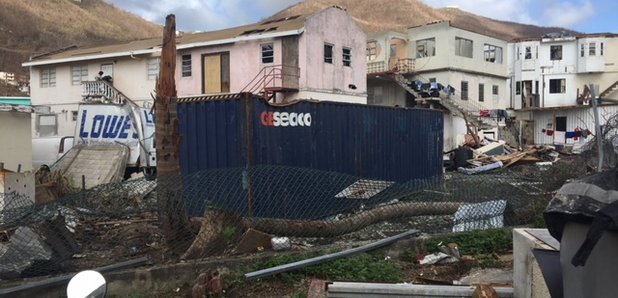 Two police officers from a joint police team for Herts, Beds and Cambridgeshire have told Heart just how much people in the British Virgin Islands - hit by three successive hurricanes - have lost.
PCs Ross Beesley and Dennis Williams, along with three other officers from the Beds, Herts and Cambs tri-force, spent three weeks out there bringing aid and comfort to a whole community caught up in humanitarian crisis.
PC Williams told us: "I couldn't have prepared myself for what we saw. It was more than we could have imagined.
"We expected there would be no water or electricity, but it was more than that. Homes gone; an aeroplane blown on top of a building; people left with nothing."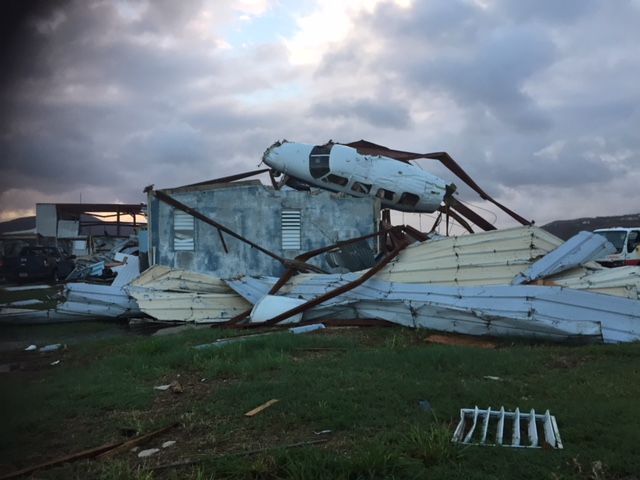 PC Beesley candidly admits he didn't know where the British Virgin Islands were, before the call came through for them to go out there and help.
He added: "Den and I fit the bill for several reasons. We're riot-trained, had no leave booked, and had no court dates coming up.
"Within two days of being put on standby, we were flying out to the islands."
For the officers, it was the camaraderie and community spirit of the islanders that helped them through what they both described as a tough three weeks.
Beaming smiles; children handing out grateful poetry they'd written; and even prisoners taking themselves back in to custody.
PC Beesley continued: "The only bit of negativity came when we had to stop people going into a bank.
"The ATMs weren't working; and the generator kept cutting out. People were waiting for hours, to get hold of a limited amount of money.
"One man vented his frustration, telling me it was my fault that his children could potentially starve.
"But he calmed down after some talking to, and he did apologise to me. I could understand where he was coming from."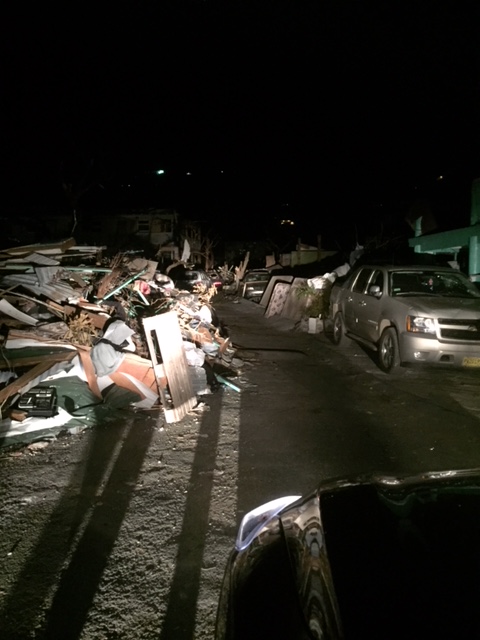 For PC Williams, it was to prove a small world indeed.
He told us: "I actually went to school with the sister of one man we met out there.
"Sam has been living in the British Virgin Islands for 15 years, and is married with children. He's had to bring his whole family to Britain for the moment, because they have lost everything."
Both PCs said, even though their living conditions were harsh, and what little water they had was infected with E.Coli, there was no complaining to be done.
They agreed: "However hard we think we have it at home, everything is a luxury compared to what the people we helped have lost."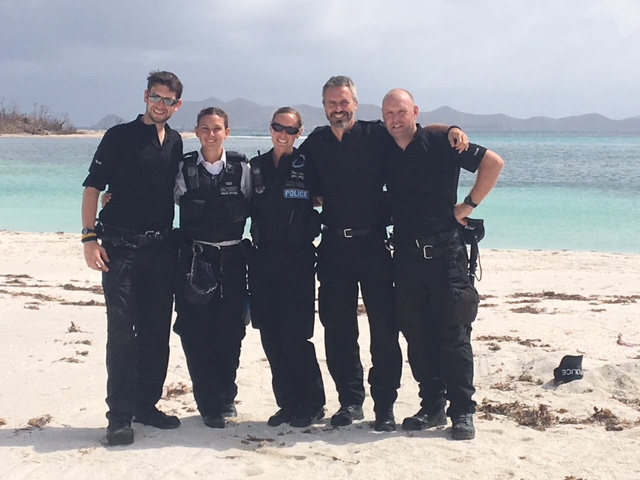 Pics: PCs Beesley and Williams (far-left & far-right)