Pair Jailed For Life For Shooting Murder In MK
27 March 2017, 16:19 | Updated: 27 March 2017, 16:27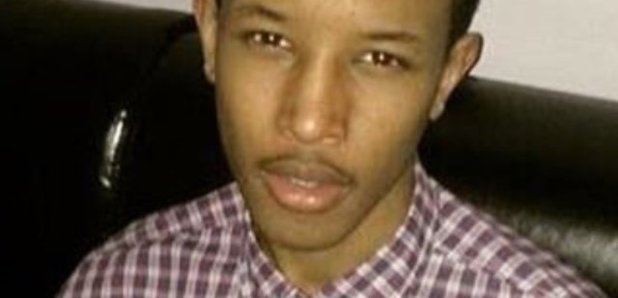 Two men have been convicted and sentenced to life imprisonment with a minimum term of 30 years' each following a murder in Milton Keynes.
Mohamed Noor, 33, of Radworthy, Furzton, and Albert Prempeh, 35, of no fixed abode, were convicted and sentenced today (27/3) of murder at Luton Crown Court.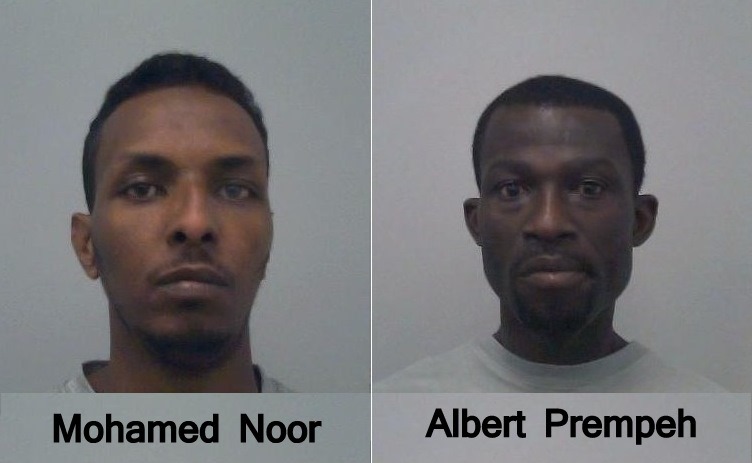 The pair were convicted following a 15 day trial by a unanimous jury.
The conviction follows the murder of Suhaib Mohammed, 19, who was shot in, Eaglestone on Tuesday 13 September last year.
At around 5am, Noor and Prempeh approached a property in Osprey Close in which Mr Mohammed was present.
Noor, who was holding a gun, put his arm through the window where three men were inside.
He then attempted to fire the gun on numerous occasions, one of which discharged, and hit Mr Mohammed, hitting him in the armpit, leading to the injuries from which he later sadly died in Milton Keynes General Hospital.
Prempeh waited outside the property while the shooting took place, and the pair then fled the scene together.
Noor and Prempeh fled the scene following the shooting. Noor then handed himself into the police later that day, while Prempeh was arrested on 17 September.
Noor was charged on 14 September, and Prempeh was charged on 20 September.
Senior Investigating Officer Det Ch Insp Mike Lynch, of the Thames Valley Police Major Crime Unit, said:
"Justice has been done, and Noor and Prempeh have been convicted of this crime. The motive behind this killing is unclear, but it appears that Mr Mohammed was not the intended victim.
Noor and Prempeh's reckless and callous actions have caused a young man to lose his life.
I would like to commend the family of Mr Mohammed for their bravery following this incident, as well as the community in and around Osprey Close, who provided help and support to officers throughout the investigation.
Noor and Prempeh will now be spending a significant period of time in prison for this crime, and while I know that this will never bring back Suhaib to his family, I hope that it helps as they continue to come to terms with his death."
Adrian Foster, Chief Crown Prosecutor for Thames and Chiltern Crown Prosecution Service, said:
"This case represents a tragedy for Suhaib's family and friends, who have been devastated by his death. The witnesses were utterly unprepared for what took place, and have given evidence in very difficult circumstances. I would like to pay tribute to Suhaib's family and friends, and the witnesses, for their support of the investigation and prosecution.
We have worked closely with Thames Valley Police since this investigation was launched and as a result of the hard work and diligence of the prosecution team, a just outcome has been achieved.
The CPS takes all allegations of violence and gun crime extremely seriously and will continue to vigorously prosecute all such offenders.
We know that nothing will bring Suhaib back to his family and friends, but we hope that today's convictions bring them at least a small sense that justice has been done. Our thoughts are very much with them all at this time."
:: FAMILY STATEMENT
"When we moved to Milton Keynes we never thought Suhaib would die in a shooting. Mohammed Noor took a gun with him to Osprey Close and pulled the trigger. It is very sad that Suhaib was killed by another Somali, a lot of Somalis left their country to escape violence and live safely.
As we prepared for the trial our family was very nervous and anxious because we wanted to find out what really happened to Suhaib that day and why. It was very difficult and worrying to not know for the months leading up to the trial.
Suhaib will never come back no matter what the outcome is and we will have to live with that pain for the rest of our lives. His death has affected us in ways that we know about and ways that we don't know about yet."