Paramedic Assaulted By Crash Victim In Northampton
25 September 2018, 14:19 | Updated: 25 September 2018, 14:43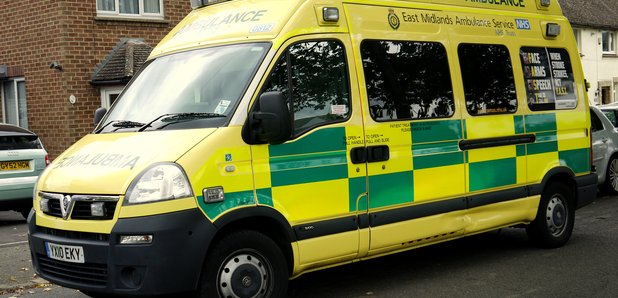 After ambulance crews were called to the scene of a collision in Northampton, a paramedic's been assaulted by the crash victim.
It happened last Wednesday, the 19th, when a motorcyclist was involved in a collision with a parked car at Primrose Hill.
Whilst one of the paramedics was treating the man, he assaulted her by kicking her in the back.

The suspect is described as a white man, about 30 years old and of slim build. He had short brown hair and was wearing a white and black t-shirt and black jeans.

Anyone with information should contact Northamptonshire Police on 101. Alternatively, they can call Crimestoppers anonymously on 0800 555111.