Parents Win Court Battle To Save Nascot Lawn
21 February 2018, 13:16 | Updated: 21 February 2018, 13:22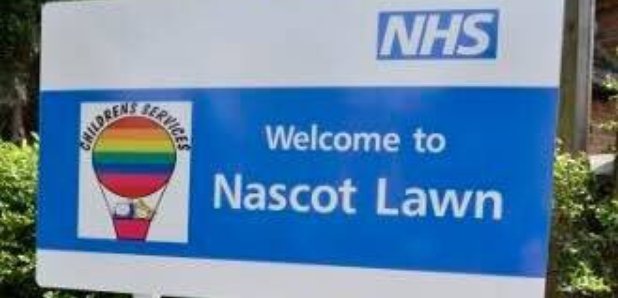 Celebrations for dozens of families with disabled children in Hertfordshire, after a judge ruled plans to withdraw funding to a respite centre they rely on WAS unlawful.
Families are celebrating after a High Court judge that plans to withdraw funding to a respite centre for disabled children threatened with closure ARE unlawful.
The decision following a judicial review into Herts Valleys Clinical Commissioning Group's (CCG) bid to end the £650,000 it provides Nascot Lawn in Watford has been published today.
In his judgment, it was ruled that health bosses acted unlawfully when they failed to consult with Hertfordshire County Council (HCC) regarding their plans.
The announcement follows a two-day High Court hearing when specialist lawyers from Irwin Mitchell, representing families who use Nascot Lawn, argued that withdrawing funding was unlawful. If funding was axed it was inevitable the centre would have closed.
Mr Justice Motsyn said it was 'obvious' that, if the correct legal process had been followed, the county council would have sought "an agreement which provided for the continuance of the funding of Nascot Lawn". If an agreement was not reached the council would have then had the right to refer the decision to Health Secretary Jeremy Hunt - whose remit has recently been expanded to include both health and social care - seeking a decision from him that the funding be continued.
Mr Justice Motsyn has confirmed that the CCG must "comply with its legal duty" by formally consulting with the county council. If no agreement is reached the council can refer the matter to Mr Hunt to make a final decision.
Satnam Kaur, from Bushey, whose 14-year-old daughter Gurpreet has a range of complex needs has used Nascot Lawn since she was one. She is among the families Irwin Mitchell represented.
Satnam said: "Over the past year there have been tears and a great deal of upset because of the CCG's continued refusal to listen to our arguments. Today there are tears of joy.
"Whilst everyone is overjoyed at the judgment there is still some anger amongst the families that things got to this stage. If the CCG would have listened in the first place and worked with the local authority it could have prevented months of anguish.
"We just hope that the judgment makes the CCG realise the need to stop fighting this and come up with a solution with the local authority that benefits everyone."
Emma Turner's 10-year-old daughter Sienna Scott also uses the centre two nights per month.
Emma, from Hemel Hempstead, added: "All we wanted is to be able to continue using Nascot Lawn. The centre provides excellent care for Sienna and all the other children, allowing the families a short break so we can look after our children the best we can when they come back home.
"We just hope that the CCG now puts as much effort into working with the local authority to find a solution to keep Nascot Lawn open as it has in fighting not just one but two legal battles."
Angelina Sclafani-Murphy's eight-year-old son Liam Murphy also relies on Nascot Lawn.
She added: "Closing Nascot Lawn would have been devastating for us and many families would have been left in absolute limbo with nowhere to send their children for the expert respite and healthcare they so need.
"It is difficult to describe how happy we all are at the decision. While our campaign was about keeping Nascot Lawn open, our experience has wider reaching consequences.
"We hope that today's judgment acts as a reminder to other NHS bodies about the importance of respite care for families with disabled children, and importantly, gives encouragement to other campaigners in the country facing similar issues to ourselves."
HVCCG originally announced plans to withdraw funding for the centre in spring 2017. A legal challenge against that decision was launched.