Petition For Law Change After Police Dog Attack
21 October 2016, 14:27 | Updated: 21 October 2016, 14:30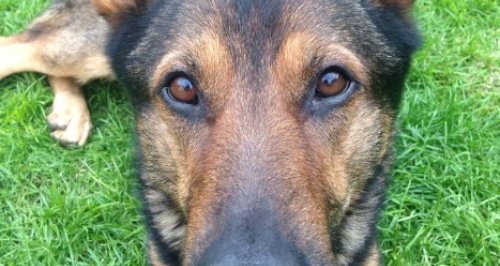 After the Herts Police dog Finn survived being stabbed in the line of duty, a petition calling for greater equality in the law for police animals and police officers - has read more than 100,000.
Now the county's Police Commissioner, David Lloyd, has welcomed the huge public support for Finn and the petition which was launched hours after the incident involving PD Finn and could now be debated in Parliament.
Commissioner Lloyd said:
"We fully embrace the sentiment behind this petition and support more recognition of the work police animals do. Finn is a credit to the service and has been a huge part of the team, not just on this occasion."
Whilst we cannot talk about the circumstances of the most recent incident involving Finn (because of the active criminal case), we are exploring ways to have his bravery appropriately recognised at the highest level."
Police dogs, and horses, do incredible work for the force and their handlers are a key part of our approach to policing Hertfordshire."
David Lloyd says the language used in the law "doesn't feel right" and that a greater understanding of the risks animals and handlers face is needed.
"Hopefully this petition (http://bit.ly/2dLQaiq) will lead to a wider debate about the way we treat officers and animals when they are attacked. The recent parliamentary debate on attacks on officers shows the Home Office is prepared to listen to the arguments, which I welcome."
Currently an attack on a police dog or other police support animal can be treated as causing unnecessary suffering to an animal under s4 of the Animal Welfare Act 2006.
The maximum penalty is six months imprisonment, or an unlimited fine, or both.
This is a significant penalty when compared to the maximum sentence for assault on a police officer, which is also six months imprisonment.
Under some circumstances it may be possible for the offence to be treated as "criminal damage"; but that carries a much higher maximum sentence of up to 10 years.