Picture Of Northampton's First Asian Mayor Taken
30 August 2018, 14:42 | Updated: 30 August 2018, 16:05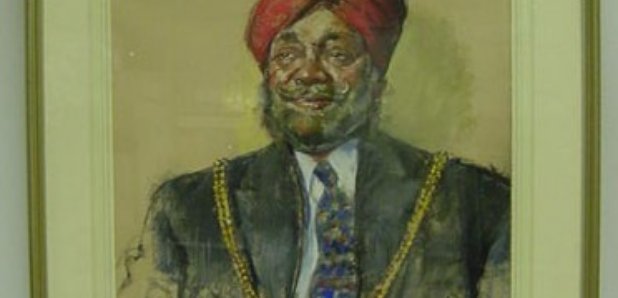 A painting of Northampton's first Asian mayor has been stolen.
The painting of late councillor Jaswant Bains, is normally kept hung on a wall in the Guildhall.

The theft is believed to have occurred sometime between 3.30pm and 6.45pm on Friday, August 3.

The painting is usually kept hung on a wall with a chain over a hook, in an area that is accessible to members of the public.

Anyone with information or knowledge of the whereabouts of the painting can contact Northamptonshire Police on 101. Alternatively, they can call the independent charity Crimestoppers anonymously on 0800 555 111.