Police Commissioner Takes On Fire Role
11 April 2018, 16:18 | Updated: 11 April 2018, 18:42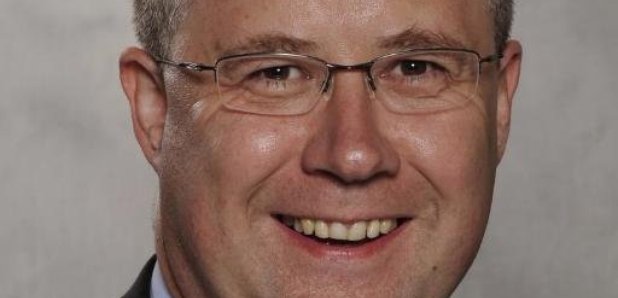 Northamptonshire's elected Police and Crime Commissioner, Stephen Mold, is to take on the role of person with public responsibility and manage the future direction of the county's fire service.
The idea of rolling the two roles into one began in the UK with Stephen Mold's predecessor, Adam Simmonds.

The Home Office has already given approval to other areas in the east of England to have a single Police and Fire Commissioner including Essex and Cambridgeshire.

Governmental approval of the business case submitted by Commissioner Mold's Office follows a public consultation in the county last year, which revealed over 60% of respondents were in favour of a change of governance.

The eight-week consultation sought opinions from people from across the county, including fire service employees, police personnel, and staff from Northamptonshire County Council. Fire service employees were significantly in favour of the change, with 92% agreeing with the transfer plans.

Although no firm date has yet been set, governance of the Fire and Rescue Service will move to Commissioner Mold's Office this autumn.

The change in governance will result in the public being able to hold a single individual - the new Police, Fire and Crime Commissioner - to account for the performance of the Fire and Rescue Service, through voting at the ballot box. The new PFCC will replace the current County Council Fire Authority, which is made up of 57 councillors.

Under this new model, the Commissioner will hold the Chief Fire Officer to account for service performance in exactly the same way as the Chief Constable of Northamptonshire Police is held to account for policing services.
Operationally independent

The Chief Fire Officer and Chief Constable will continue to be operationally independent from one another and responsible for the day to day running of their respective services. The services will keep their separate uniforms, and carry on delivering separate skills.

However, collaboration between the two organisations will be enhanced to increase efficiency and allow the frontline to be protected as much as possible.

All assets relating to the fire and rescue service, including its budget, fire appliances, vehicles, equipment and buildings will transfer to the Commissioner's office. The PFCC will also be the employer of fire and rescue staff.