Police Dog Attacks Pet In Northampton Park
16 December 2018, 12:02 | Updated: 16 December 2018, 12:53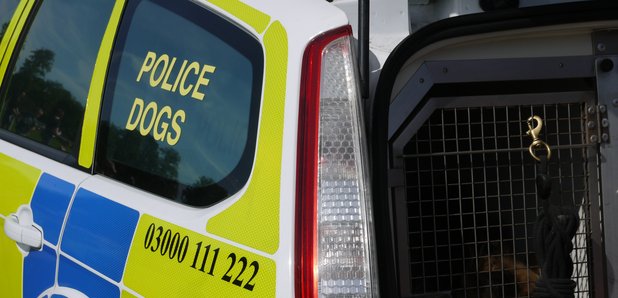 An out of control police dog has attacked a pet dog in a Northampton country park.
Northamptonshire Police say a German Shepherd police dog being exercised by an off-duty police officer this morning encountered and subsequently attacked a dog belonging to a member of the public.

The incident happened at about 9am at Brackmills Country Park.

Both dogs were injured during the confrontation and were subsequently taken to different vets for treatment.
The owner (name supplied) of the 11 month-old dog (pictured) which attacked told Heart "This (police) dog was out of control. It ran into a fence to get at my 11 year-old bitch and then squeezed through a small hole. I was actually concerned for my own safety"

The police dog has been put on restricted duties until it has been assessed and approved to return to front line work.