Beds Police Officers May Face Criminal Charges Over Leon Briggs' Death
9 March 2016, 11:56 | Updated: 9 March 2016, 12:02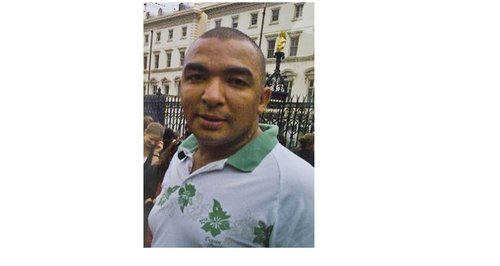 Five Bedfordshire police officers and a member of staff COULD face criminal charges over the death of Leon Briggs in their custody back in 2013.
The Independent Police Complaints Commission (IPCC) has concluded its investigation into the circumstances surrounding the death of Leon Briggs, and has referred the case to the Crown Prosecution Service (CPS) for a decision on whether criminal charges should be brought against any individual.

On 4 November 2013, Mr Briggs was detained by Bedfordshire Police in a street in Luton under Section 136 of the Mental Health Act and restrained, before being taken in a police van to Luton Police Station. Whilst at the station Mr Briggs was placed in a cell and restrained. During his detention, Mr Briggs became unresponsive and an ambulance was called. He was taken to hospital where he was pronounced dead.

The IPCC has investigated a police detention officer and five police officers – two police constables and three sergeants – for their involvement in the restraint of Mr Briggs.

IPCC Commissioner Mary Cunneen said: "I have reviewed the evidence and report findings, following the completion of the IPCC's investigation into the events leading up to Leon Briggs' death. I have decided that there is an indication five officers and a member of staff may have committed criminal offences.

"I have therefore referred the case to the Crown Prosecution Service to consider whether there is sufficient evidence and if it would be in the public interest for any offences of unlawful act manslaughter, gross negligence manslaughter, misconduct in public office, and health and safety offences to be charged."

The role of the CPS is to decide whether any person should be charged.

Mr Briggs' family has been updated and the officers and staff member concerned have been provided with a summary of the IPCC's conclusions.