Police Rated "Needing Improvements" To "Outstanding"
9 November 2017, 15:26 | Updated: 9 November 2017, 15:30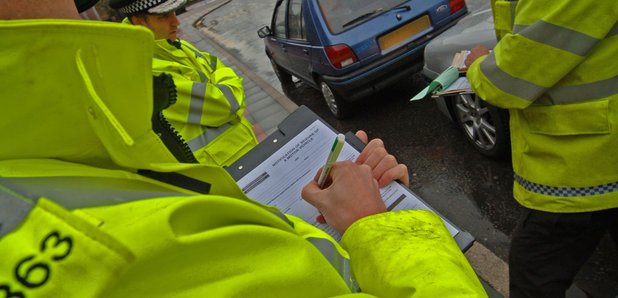 Our police forces have been officially rated by the Independent inspectors - and they've been told they range from requiring improvement to outstanding.
:: HERTFORDSHIRE - GOOD
Police Commissioner David Lloyd says he's pleased to see government inspectors place a 'Good' rating on the county's police force. The Constabulary has received the grading following an inspection by Her Majesty's Inspectorate of Constabulary under the Efficiency strand of its investigations.
The force was rated as 'Good' in all areas, including the understanding of demand, which is an improvement on last year's inspection. The report also praises the Constabulary for the leadership of the force and way it has improved the first point of contact for the public.
David Lloyd says: "The report also recognises the pressures we are facing and makes several recommendations around how we resource the service in the future, and I'm in regular dialogue with the Home Secretary about how we meet those challenges.
The full report on Herts Police here -
https://www.justiceinspectorates.gov.uk/hmicfrs/wp-content/uploads/peel-police-efficiency-2017-hertfordshire.pdf
:: BEDFORDSHIRE - REQUIRES IMPROVEMENT
Bedfordshire's Police Commissioner, Kathryn Holloway, has welcomed the acknowledgement in the latest HMICFRS Efficiency Report on Bedfordshire Police that the Force is "using its resources well" and "recognises it continues to face significant financial challenges" at a time when police forces nationally are "significantly stressed".
The annual inspection shows the Force is moving in the right direction as there were three 'requires improvement' grades last year and there are two this year and one 'good' this time.
"What is a great pity is that the rating of 'requires improvement' sits just below 'good' in such reports and this means the media and public often view the findings as wholly positive or wholly negative and miss that there is much more light and shade involved than this," she said.
The full report on Beds Police here -
https://www.justiceinspectorates.gov.uk/hmicfrs/wp-content/uploads/peel-police-efficiency-2017-bedfordshire.pdf
:: NORTHANTS - GOOD
Police Commissioner Stephen Mold says he welcomes the "Good" rating of his force regarding how efficient it is in keeping people safe and reducing crime. It positively comments that the force has a better understanding of the demands placed on it, and how they are planning on meeting that demand in the future.
Commissioner Mold said: "I believe this is positive news for Northamptonshire Police and recognises the hard work that has been undertaken by not only its senior team but all staff and officers.
Earlier in the year I provided the Chief Constable with an additional £2m of funding to support more frontline roles. This will assist the Force in addressing some of the comments made by HMICFRS in relation to better using its resources."
The full report on Northants Police here -
https://www.justiceinspectorates.gov.uk/hmicfrs/wp-content/uploads/peel-police-efficiency-2017-northamptonshire.pdf
:: THAMES VALLEY POLICE - OUTSTANDING
Thames Valley Police have been assessed as outstanding in terms of its ability to make the most of its available resources. 'Outstanding' is the highest grading available and follows on from the force receiving a 'good' rating for its efficiency in previous years. Thames Valley Police was one of only two police forces out of the 43 in England and Wales that received an 'Outstanding' grading.
Chief Constable Francis Habgood said:
"It is a tribute to the commitment and efforts of all the officers, staff, Specials and volunteers of Thames Valley Police to have their hard work recognised by HMICFRS through an outstanding grading. We are proud to serve the communities of Thames Valley and this grading is a great endorsement that we are making the most of the limited resources that are available to us.
"The report published today acknowledges the benefits of our collaboration with other emergency services and partner organisations, such as community safety partnerships and adult and children's services, with whom we have worked to find innovative ways to continue protecting the most vulnerable, keep people safe and reduce crime.
Along with our partners, we believe that through working together we provide a better service and can operate more efficiently. The national report also highlights the work that we are doing with Hampshire Constabulary around change programmes and ICT investment."
The full report on Thames Valley Police here -
https://www.justiceinspectorates.gov.uk/hmicfrs/wp-content/uploads/peel-police-efficiency-2017-thames-valley.pdf