Police Watchdog: Herts & Beds Must Be Better
2 March 2017, 06:00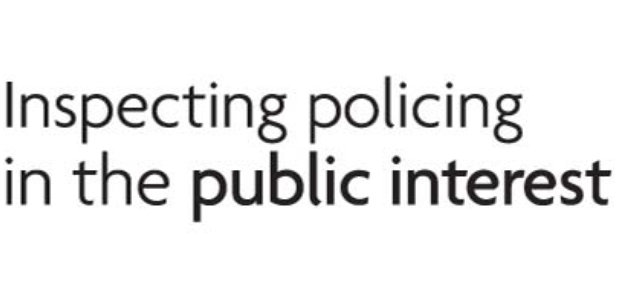 Police watchdog expresses concerns about Herts and Beds Police Forces.
BEDFORDSHIRE
In summary, Her Majesty's Inspectorate of Constabulary (HMIC) said:
"Bedfordshire Police faces a more acute financial challenge than most other forces and, in Luton, the complexity and high volume of crime represent a significant operational challenge for a small force with very stretched resources.
The overall inadequate grading should not be seen as a reflection on the commitment and hard work of the police officers and staff in Bedfordshire Police who, day to day are doing their best with very limited resources, and often under extreme pressure, to keep the public safe."
In response:
Chief Constable Jon Boutcher expressed significant concerns about the report claims the force is inadequate at keeping people safe and says the grading is not a fair representation.
He said:
"While I welcome the inspector's comments regarding the challenges we face as a force in regards to our complex demands and lack of resources due to poor funding, it is incredibly disappointing to have been so unfairly judged.
It is pleasing that the report does praise the force, such as our response to domestic abuse, but there is so much missing from the report which would provide a more comprehensive picture of policing in Bedfordshire, particularly in relation to the way we deal with vulnerability.
In the report the HMIC describes an effective force as one which keeps people safe and reduces crime. However, despite our crime figures being more impressive than the national picture and have invested significantly in keeping people safe following on from last year's inspection, the report judges the force poorly. It makes little sense and I invite people to read the report and look at the force performance figures.
I fully accept that there are areas we need to improve on, but to judge the force as inadequate does not give a fair reflection of all the fantastic and innovative work being carried out, particularly following a recent restructure to ensure our priority is protecting the vulnerable.
We have introduced our Emerald team which focuses purely on domestic abuse and serious sexual offences and changed the way we deal with missing people so it is linked directly with our Child Sexual Exploitation team to recognise signs of children being exploited at an early stage.
We are working with partners including all our local authorities and fire service to roll out community hubs to return visible policing to our towns and villages.
The report claims we do not understand anti-social behaviour, however it fails to acknowledge the tremendous work being done by the force to reach out to communities encouraging them to report off-road biking, our biggest anti-social behaviour problem. Their information has allowed us to crack down on off-road bikes being used to terrify communities, our response has been praised by our communities. Nor does the report accurately reflect Operation Sentinel - a dedicated team which deals with on and off-street prostitution, drug dealing and associated criminality which blights neighbourhoods.
The report criticises our understanding of our communities - yet we have improved this significantly in the last 12 months; we recently held a Community Cohesion event attended by more than 300 people to celebrate the fantastic relationships we have. The work we are carrying out to engage with those at risk of radicalisation and extremism has been recognised as good practice at a national level.
The report flies in the face of the public satisfaction in Bedfordshire Police going up by 10 per cent during the inspection period and our victim satisfaction rate also improving."
Mr Boutcher said:
"I am pleased that the HMIC has gone some way to acknowledging the challenges this small force faces in managing complex crimes not seen by other forces of this size. The officers and staff work tirelessly to protect the communities of Bedfordshire and on effort alone they deserve to be graded as outstanding.
I, above anyone, realise that we need to do more but we cannot provide community policing as we once did with the complexity of addressing Child Sexual Exploration, domestic abuse, hate crime, sexual offences, cyber-related crime and terrorism. These are areas that require specialist resources and it is in those areas that the force is seeking to excel. We have to deliver community policing in a targeted way providing our communities with policing that is accessible to them and responds to their needs.
I very much look forward to future inspections that will more accurately portray the good work being carried out by Bedfordshire Police."
HERTFORDSHIRE
HMIC says it's recognised Hertfordshire Constabulary as good at preventing crime, tackling anti-social behaviour and keeping people safe and also good at tackling serious and organised crime, but, says it's got much more to do over the way it assesses risk, at the first point of contact.
Herts Police say recognising vulnerable callers and identifying threats is vitally important, but during the HMIC inspection in October 2016, inspectors raised concerns around a number of areas in the initial call handling phase within the Force Control Room.
In some instances the force was not correctly identifying or categorising the level of risk associated with incidents involving vulnerable people. As a result the Constabulary was not responding to these incidents within the appropriate timescales and may have put victims at risk.
Herts Police say they recognise the issue was so important, the same day they put into place a number of immediate remedial measures, in particular around the use of the threat assessment process.
The swiftness and effectiveness of the initial response was positively recognised by HMIC stating in the report; HM Inspector of Constabulary Zoe Billingham says:
"Despite the problems we have identified, I am encouraged that the force responded immediately to our concerns. I am optimistic that this will lead to swift and significant improvements. I will be revisiting the force soon and will report further on that progress."
HMIC will be returning to Hertfordshire in the spring to carry out a re-inspection of the Force Control Room. The Police and Crime Commissioner, likewise, has placed the Constabulary under close scrutiny around this issue.
Chief Constable Charlie Hall said:
"Our focus must and will remain on identifying and assessing the threat, risks and vulnerability inherent in incidents reported to us to enable us to provide the right response - especially to vulnerable victims. Following the inspection I commissioned in-house audits which have shown much positive progress in the deploying of resources and it will remain a key focus of my attention."
Mr Hall added:
"Normally Hertfordshire Constabulary receives mainly "Good" or even "Excellent" ratings from the HMIC and indeed overall this HMIC report recognises many areas of good work.
As a recent arrival in Hertfordshire, I see the great pride and professionalism of the force being matched by my colleagues' determination to ensure that the issues identified by the HMIC are addressed immediately and successfully."