Pub Tribute To India Chipchase
1 February 2016, 18:36
After death of 20 year-old Northampton India Chipchase, the pub she worked at opens memorial tribute.
The Collingtree Pub in Northampton has set aside an area for a dedicated memorial to local woman India Chipchase who died at the weekend.
It's believed it was her body which was discovered in a terraced house in Stanley Road near Victoria Park yesterday afternoon.
The 20 year-old had been missing since going out for the night in Northampton town centre on Friday into Saturday, and was reported missing at around 1.15am.
A 51 year-old man has been arrested on suspicion of murder.
The Collingtree pub says:
"We know a lot of people would like to leave flowers and pay there respects for India today, after speaking with the family we will be opening the Collingtree today from midday. We have an area outside the front of the pub for flowers for those that would rather leave them here than at the scene so please feel free to do so.. We also plan on having a book of remembrance inside for anyone wishing to leave words for the family then again please feel free to do so. Thank you"
In response, India's brother Harry has commented:
"Would love to see as many people there as possible. Ind would all want us to have a drink for her, so don't be afraid to get them down you! See you soon"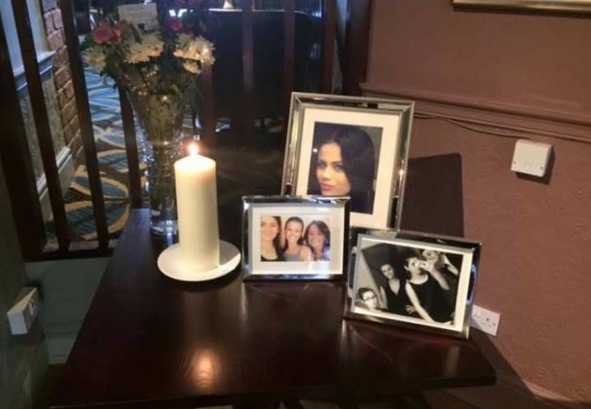 The pub also posted on this on Facebook:
"Our hearts are broken, Our tears are flowing a steady stream for the loss of our colleague, Friend, loved one, little smile machine who will be greatly missed by all that worked with you or had the privilege to be served by you. You were a joy to work with nothing ever being to much trouble, always gave without expectation, you bought joy to so many. Your infectious smile and humour will be sorely missed. So much love out there for you little lady it would make you smile. Lots of love from all of us."