Public To Pour Over Council's "Plan MK"
9 November 2017, 06:00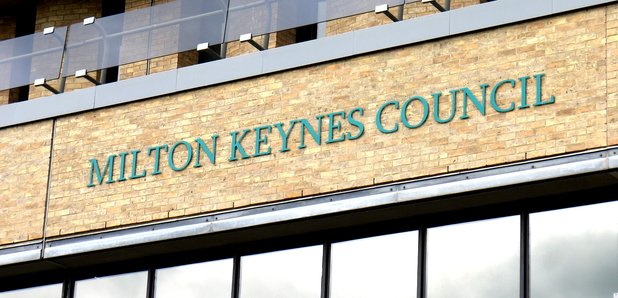 Residents in Milton Keynes get a chance to hold a magnifying glass to the council's plans for it's future over the next 6 weeks.
The authority's called its' blueprint "Plan MK" - and there's an exhibition about it in the Central Library today and tomorrow.
The council says following its approval at the MK Council meeting on 18 October, the authority says they are now consulting on the Proposed Submission Plan:MK October 2017.
The consultation period within which you may submit comments on the plan will be from 8 November until no later than 5.00pm on 20 December.
The council says:
"The consultation will focus on whether Plan:MK has been prepared in accordance with legal and procedural requirements and whether it meets the tests of soundness set out in national planning policy. The tests of soundness are whether Plan:MK is or has been:
Positively prepared – Where it is reasonable to do so and consistent with achieving sustainable development; does the Proposed Submission Plan:MK seek to meet objectively assessed development needs in full, in addition to the unmet development needs of any neighbouring authority where this applies?
Justified – When considered against the evidence and any reasonable alternatives, is the plan the most appropriate strategy to meet Milton Keynes' development needs?
Effective – Will the Proposed Submission Plan:MK be deliverable over the intended period to 2031, and is it based on effective joint working on relevant cross-boundary strategic priorities?
Consistent with national policy – Would the Proposed Submission Plan:MK enable the delivery of sustainable development in accordance with the National Planning Policy Framework
Formal notification of the consultation will be sent to everyone on our consultation database via letter or email on or shortly before 8 November.
All comments which are submitted by 5pm on 20 December 2017 will be considered not by Milton Keynes Council but by the independent Planning Inspector appointed to examine the plan.
The Proposed Submission Plan:MK October 2017 document and other Proposed Submission documents which support the consultation will be made available for inspection throughout the duration of the consultation at MKC's Civic Offices (temporary reception area) and MKC's Saxon Court Offices as well the borough's libraries (Central Library, Kingston, Newport Pagnell, Olney, Stony Stratford, Westcroft, Woburn Sands, Wolverton).
As part of the consultation process, Officers of the Council will be staffing an exhibition on the Proposed Submission Plan:MK in the Central Library in Central Milton Keynes from until tomorrow (Friday 10th of November).