Red Bull & Silverstone tributes to Charlie Whiting
14 March 2019, 15:59 | Updated: 14 March 2019, 16:04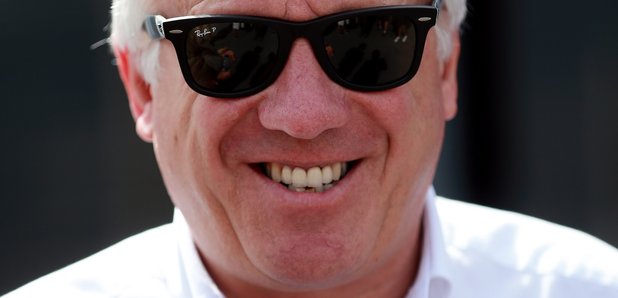 Charlie Whiting, the long-serving race director of Formula One, has died aged 66, the FIA said.
Whiting started his F1 career in 1977 and served as race director since 1997; and died yesterday (13th March), on the eve of the first Grand Prix weekend of the season in Melbourne, Australia.

Milton Keynes based Red Bull Racing said the team was "shocked and saddened" at the news.

Team principal Christian Horner said:

"I am deeply saddened to hear the terrible news that Charlie Whiting passed away last night.

Charlie has played a key role in this sport and has been the referee and voice of reason as Race Director for many years.

He was a man with great integrity who performed a difficult role in a balanced way. At heart, he was a racer with his origins stretching back to his time at Hesketh and the early days of Brabham. On behalf of everyone at Aston Martin Red Bull Racing we pass on our sincere condolences to his family and friends.

Charlie was a great man who will be sadly missed by the entire Formula 1 paddock and the wider motorsport community."

Stuart Pringle, the MD at Silverstone Circuits said:

"The whole team at Silverstone are desperately saddened to hear of the untimely death of Charlie Whiting.

Charlie is a huge friend of the circuit and we owe him an enormous debt of thanks for the pragmatic guidance he gave those of us charged with running the circuit over so many years.

Charlie loved motor racing and motor racing loved Charlie.

The enjoyment of the fans was always at the fore front of his mind when considering the circuit and how people could enjoy the best views, the most exciting action but also the most safe sport for the drivers. It's not widely appreciated, but Charlie was always very conscious that Silverstone is home to two-wheeled sport as well as four-wheeled and the impact on motorcycle racing, its spectacle and safety were always part of his considerations when working on behalf of the FIA.

Whilst never one to talk of retirement there was an expectation that we would see more of him at Silverstone and in the Clubhouse when he finally stopped running around the world and to lose him from the sport at just 66 years old is all the more tragic.

Our thoughts are with his wife and family as well as his colleagues in the FIA and life time of friends in the F1 paddock at this very difficult time."