Remembrance Day In Milton Keynes
12 November 2017, 07:01 | Updated: 12 November 2017, 07:04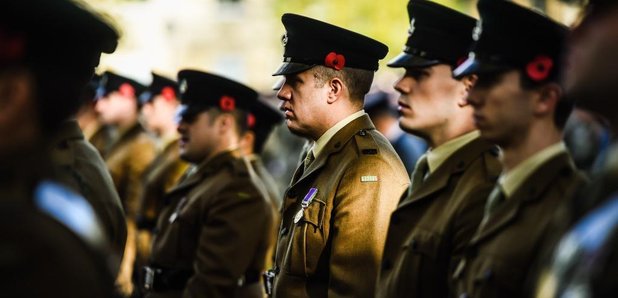 Prince Charles will lead wreath laying at the Cenotaph in Whitehall this morning to mark Remembrance Sunday.
For the first time in her 65 year reign, The Queen will watch the ceremony from the Foreign Office balcony with Prince Philip.
Here's a list of the main events today in Milton Keynes
:: BLETCHLEY
At Bletchley a parade begins at St Mary's Church at around 1030am
:: BLETCHLEY PARK
At Bletchley Park this year, parade parking will be provided at Milton Keynes College, just next door to Bletchley Park. Please follow the signs for parking on the day and you will be directed to the parade starting point on arrival.
At around 1030 The Parade will begin to march to the War Memorial on Church Green Road, Bletchley ready for the wreath laying ceremony and silence at 11am.
:: COFFEE HALL
The Royal British Legion remembrance parade takes place at the memorial on Coffee Hall, starting approx 1030am.
:: CRANFIELD
There will be a parade and service at the Memorial today.
:: FENNY STRATFORD
A memorial service will take place in Fenny Stratford, outside the Knowles School at 930am
:: NEW BRADWELL
The New Bradwell Parade will be at the War Memorial on Newport Road this afternoon, at around 2pm
:: NEWPORT PAGNELL
The Newport Pagnell Parade will head along the High Street at approx. 1030am