Union Demand Government Rail Response
18 July 2018, 12:33 | Updated: 18 July 2018, 18:32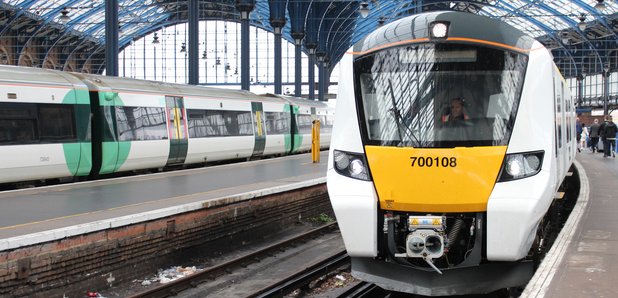 A leading rail workers' union is calling for an urgent statement from the Government on its inquiry into an under-fire train operator, before Parliament breaks up for the summer recess.
Chris Grayling announced in June there would be compensation for commuters and an inquiry into what went wrong with a new timetable launched in May.
RMT general secretary, Mick Cash said:

"With only a few days to go before MPs say goodbye to Westminster until September it is imperative the Secretary of State comes to the House of Commons and explains what he is proposing to do about the delays, cancellations and chronic overcrowding on this basket case franchise.
If he fails to do so it will be crystal clear that he is allowing GTR to normalise poor performance under the cover of emergency timetables.

Passengers and staff alike will be rightly angry if the Government make yet another effort to boot the Govia Thameslink scandal into the long grass as they head off for the sunbeds."
The London Assembly Transport Committee has written a "highly critical" letter to Mr Grayling, questioning why it has taken almost two months to announce a passenger compensation package.
It calls on the Department for Transport to establish a much quicker process for any future episodes of major, prolonged disruption.
Caroline Pidgeon, who chairs the committee, said:
"The chaos that unfolded after the introduction of the new rail timetable is proof that not enough people in the rail industry were willing to speak up and admit that the changes were simply not going to work.
How were so many warning signs ignored by so many people?"