Rogue clothes banks appear around Northampton
8 July 2019, 11:42 | Updated: 8 July 2019, 13:00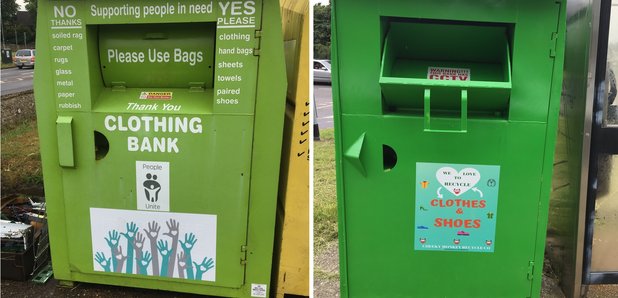 Northampton Borough Council are advising people wanting to donate clothes to local charities in the town to check closely if the clothes banks they're using - are genuine.
The authority says there's been a influx of rogue clothes banks not attached to charities popping up across the town.

The council says:

"If you wish make sure your donated clothes are going to a registered charity, please keep a look out for the charity number on the banks."