Inspectors Say 'Rat-Infested' HMP Bedford Should Close
17 October 2018, 09:32 | Updated: 17 October 2018, 09:33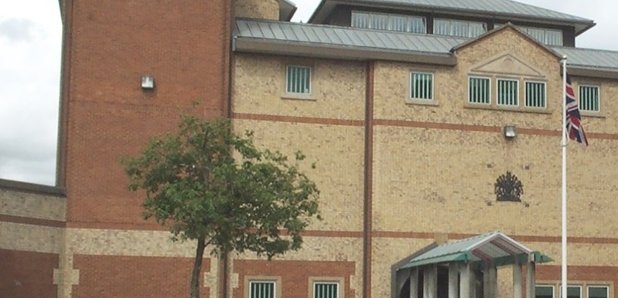 A report into HMP Bedford has found infestations of rats and pigeons, and a "disgusting" amount of litter.
Rat-infested, violent and drug-ridden Bedford prison's "past its sell by date", according to a watchdog.
Inmates held at HMP Bedford are not treated humanely, the prison's Independent Monitoring Board said.

It found there are regular shortages of basic items, pigeons flying around inside the establishment and infestations of cockroaches and rats in most areas.


At times the amount of litter and rubbish lying around is "disgusting", the IMB's latest annual report said, adding: "These are not appropriate conditions in which to detain prisoners in the 21st century."

Monitors were particularly critical of the prison's segregation unit, describing it as "simply appalling" and a "dungeon".

The trend of violence is "upwards", while drug availability and usage is a "significant problem" in the jail, the IMB found.

It said the majority of drugs and phones come in over the wall, which is "remarkably easy" in a town centre prison.

The board's chairman Kevin Whiteside said: "What we are seeing is the challenge of managing a prison that is past its sell by date.

"Staff have left in droves over the past few years and although they have now been replaced you cannot just turn on the tap of experience.

"There is no doubt about the determination to improve, but the obstacles are formidable."

Last month the Chief Inspector of Prisons Peter Clarke raised the alarm over the potential for a "complete breakdown" in order and discipline at HMP Bedford.

Triggering the "urgent notification" process to demand Government intervention, he said at times "it felt as if prisoners were effectively in control".

Last week, the Government detailed a package of measures designed to stabilise the prison.

They include deploying additional experienced officers to its landings, reducing the jail's population and stepping up perimeter patrols and searches.

Publishing the action plan, Justice Secretary David Gauke said: "I am confident that greater security will stem the flow of drugs, which is fuelling violence, and allow staff to properly focus on creating a culture of work and learning that will help turn prisoners' lives around."

HMP Bedford had a population of 399 at the end of last month.

The facility for adult male inmates was hit by a major disturbance which reportedly caused £1 million of damage in November 2016.

The IMB's report covers the 12 months to the end of June.