Shoreham Air Crash Investigators Given Footage
28 September 2016, 12:34 | Updated: 28 September 2016, 12:37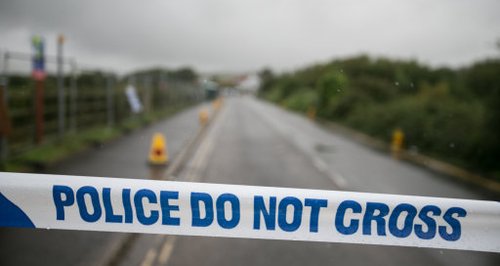 Shoreham Airshow crash investigators in which 11 people were killed have won the right to see film footage from within the plane.
At a hearing in London in July, Sussex Police applied to see "protected records" held by the Air Accidents Investigation Branch (AAIB).
Regulations prevent the release of certain AAIB material without court approval.
On Wednesday, at London's High Court, Lord Chief Justice Lord Thomas and Mr Justice Singh refused the application for disclosure except in relation to the film footage from within the aircraft.
The police had asked for copies of reports relating to human factors, engineering, tests and speed calculations as well as the film footage of the flight, records of interviews with Royston pilot Andrew Hill and a risk assessment report.
Mr Hill, 52, was thrown clear from the 1955 Hawker Hunter when it came down on the A27 in August 2015 and survived life-threatening injuries.
In July, Sussex Police confirmed Mr Hill was being investigated for possible endangerment pursuant to Article 138 Air Navigation Order 2009 and also manslaughter by gross negligence.
Transport Secretary Chris Grayling did not resist the application, as he considered it to be a matter for the court to decide whether disclosure should be made in such cases.
An AAIB spokesman said:
"The AAIB is not able to release protected air accident investigation records of its own accord. Only the High Court can allow for their release. We note today's judgment and will now release the film footage to the Chief Constable of Sussex Police.''
Detective Chief Inspector Paul Rymarz, of Sussex Police, said:
"e are pleased that the High Court has granted us access to some of the material that we were seeking and this will enable us to move forward with our investigation.
We understand that legally this case is without precedent in England and Wales and we accept the reasons why our request has not been granted in full.
As we have said before, this is an extraordinarily complex investigation, but we remain committed to finding answers for the families and friends of those who died."
In the ruling, Mr Justice Singh said the film footage had "significant potential value" for the police investigation since it was a contemporaneous recording of what happened during the flight itself.
During the hearing, Sussex Police confirmed they would not pursue their application in relation to speed calculations or the report of the Health and Safety laboratory.