Silverstone: Circuit To Ditch F1?
10 July 2017, 16:31 | Updated: 10 July 2017, 16:34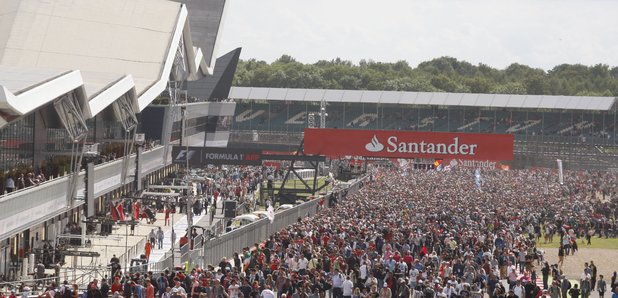 The future of the Grand Prix will be thrown into uncertainty tomorrow - when Silverstone's owners expected to announce they've activated a break-out clause, to cease Formula One racing after 2019.
The British Racing Drivers' Club, Silverstone's bosses, will hold a press conference tomorrow - just five days before this year's race - in which it is expected to give notice of its intent to leave its 17-year contract in two years.
The BRDC, which has until Sunday's race to activate the clause, will do so in the hope of brokering a more financially-viable contract.
American conglomerate Liberty Media has staged talks with both the BRDC and Silverstone. But while Silverstone wants to continue its relationship with Formula One, it will not do so at the cost of financial ruin.
The circuit, unlike many other tracks on the F1 calendar, receives no government backing.
Silverstone's decision to give notice of its intent to exit the sport will place a heavy burden on F1's new owners, which would not want to risk losing an event - an ever-present on the calendar for nearly 70 years - during the formative months of its reign
Silverstone agreed a long-term contract with the sport's former supremo Bernie Ecclestone to continue its association with the British Grand Prix in 2010.
And nearly 140,000 spectators watched home favourite Lewis Hamilton claim his third consecutive win at Silverstone last year.
But the demands of the hosting fee which goes up by 5% every year - from £12m in 2010, to £17m this season and £26m in 2026 - is crippling the circuit.
Speaking at last week's Austrian Grand Prix, McLaren's executive director Zak Brown urged F1's owners to buy Silverstone in order to ensure the future of the race.
''My view is Liberty should buy Silverstone,'' Brown said. ''I think they should buy it and much like the NFL, they own their Super Bowl. I have voiced my views on that to Liberty.
'They listen and they will be quick to tell you if they disagree and they didn't disagree with the logic.
But I wouldn't want to put words in their mouths that that means they are going out and buying it now because I have no idea."