Sink Hole Residents Won't Be Back For Christmas
26 November 2018, 07:36 | Updated: 26 November 2018, 07:53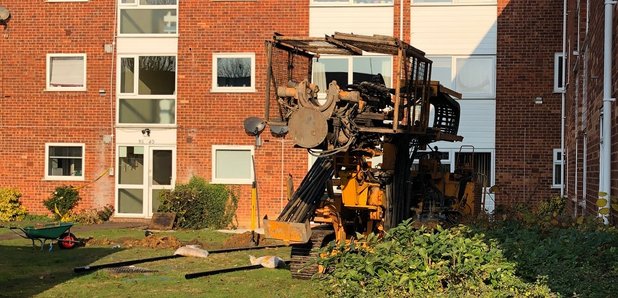 Almost 3 weeks since a sink-hole opened up next to and partially under a block of flats in St Albans, residents have been told they won't be back in before Christmas.
After the hole suddenly appeared one morning earlier this month (6th November), residents were initially told they'd have to seek somewhere else to live for around a week.
Now, engineering work to shore-up the building is likely to continue for at least another month.