Smart New Look For Kettering Swimmers
21 August 2017, 12:52 | Updated: 21 August 2017, 12:57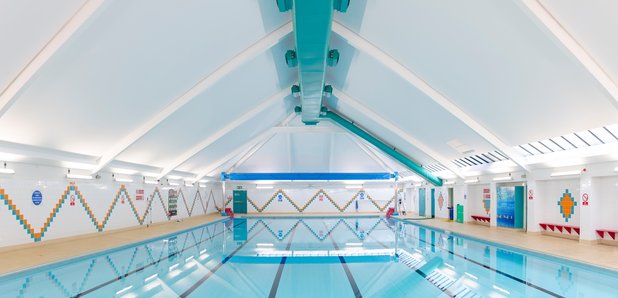 After two months of emergency repairs - Kettering swimming pool's re-opened today.
It's after a piecing of ceiling tiling came down during maintenance work in June.
While the pool was temporarily closed the Council took the opportunity to make a number of improvements to the facility, including:
Replacement ceiling in pool hall, with redecoration to all steel girders
Replacement poolside lighting, changing to an LED alternative
Redecoration of poolside changing rooms, toilet and shower areas
Deep clean of the entire changing rooms and pool surround
Kettering Swimming Pool is also due to hold an 'Open Weekend' on 9th and 10th September, 10am – 4pm.
This will include £1 junior swimming (when accompanied by a full paying adult), free gym inductions and a chance to win a prize by referring a friend.
Shirley Plenderleith, Head of Public Services at Kettering Borough Council, said:
"Local swimmers will enjoy the Swimming Pool's improvements. The new ceiling and LED lighting have transformed the pool area and the redecorated changing rooms also look great."
Cllr Lloyd Bunday, Kettering Borough Council's Deputy Leader and Portfolio Holder for Community & Leisure, said:
"While it was disappointing to have to close the swimming pool, we have been able to make the most of the opportunity to make some impressive improvements to the facility. The pool area is much fresher and brighter and looks fantastic."
Mat Tilley, General Manager of Legacy Leisure, said:
"We're delighted with the improvements we've been able to make in recent weeks. Why not come along to our Open Weekend on 9th and 10th September to see for yourself?"