Smoother Ride For Virgin East Coast Passengers?
11 January 2016, 05:00
Virgin Trains East Coast have unveiled the first of its newly refurbished trains as part of a £40m project to improve its customers' experience.
All of Virgin's trains on the East Coast Mainline are being given a makeover with new interiors designed to bringing added customer comfort.
A total of £21m has been earmarked to complete the refurbishment of the trains' interiors, including adding luxurious leather seats to First Class, new carpets and fittings throughout, as well as bringing the distinctive Virgin red on-board.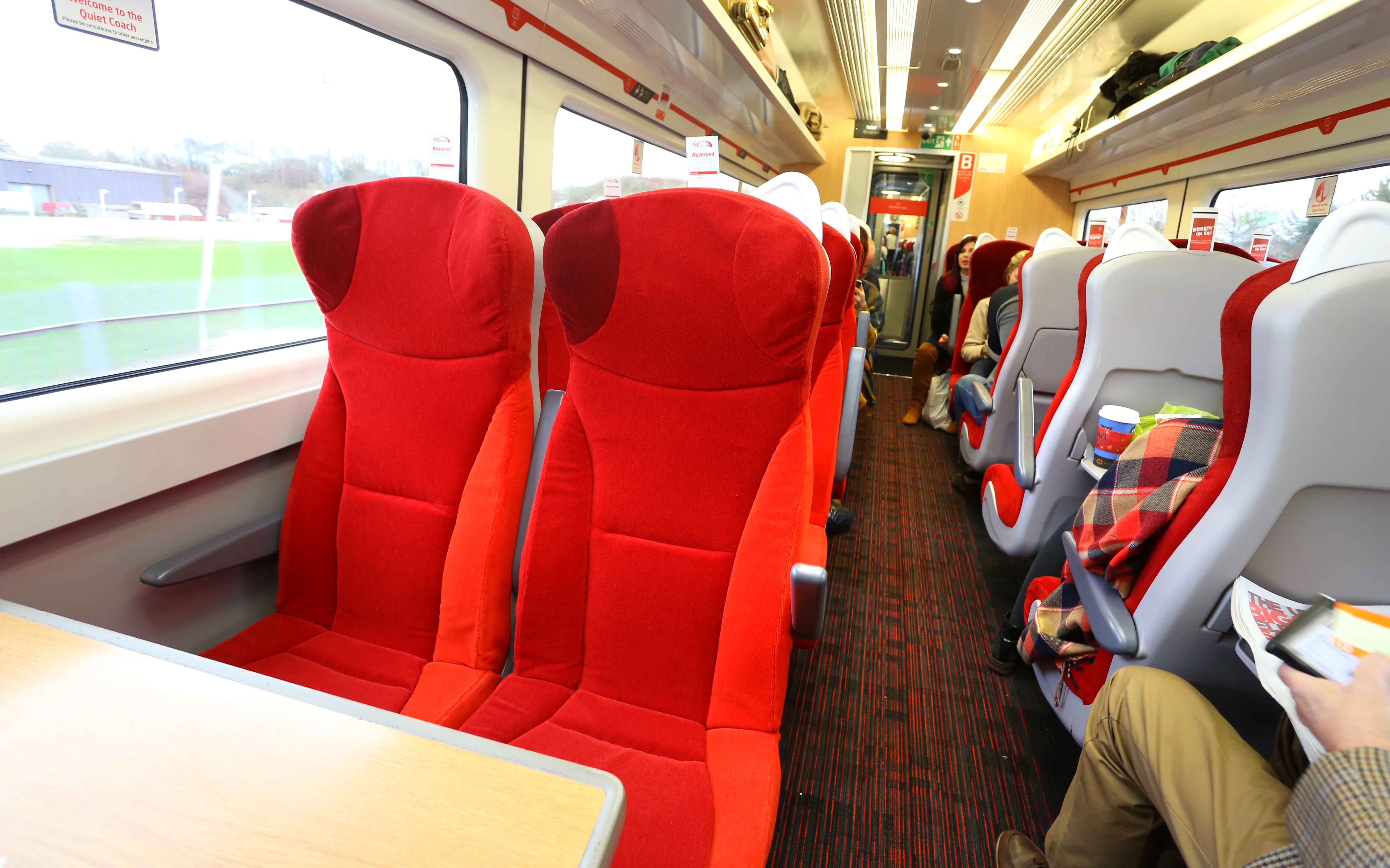 Since taking over the East Coast Mainline in March 2015, Virgin Trains has invested millions of pounds to improve the customer experience. The refurbishment programme, which also includes a £16m investment in new diesel engines and the re-branding of the exterior of the trains, has been brought in ahead of the arrival of Virgin's new fleet in 2018.
These trains are being built in the UK by Hitachi.
David Horne, Managing Director of Virgin Trains on its East Coast route, said:
"Our new fleet of trains arrive in 2018, but we want to ensure the trains people are catching right now deliver the same comfort and glamour for which Virgin Trains is known.
The East Coast Mainline features some of the world's iconic rail journeys and has played host to some of the most famous locomotives ever made, including the Flying Scotsman. Our own uniquely Virgin Flying Scotsman was unveiled last year and is a symbol of this major investment that will bring the Virgin style and a dash of glamour back to the east coast route in the build up to the launch of our new trains."