Space Industry Boost For Herts?
29 August 2018, 14:06 | Updated: 29 August 2018, 14:12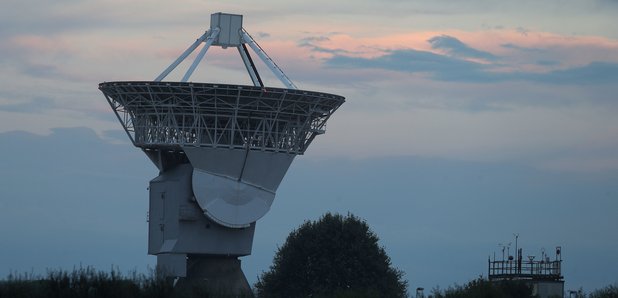 Hopes are rising of a jobs and investment boost in Stevenage with the prospect of a UK based Sat Nav system.
The Prime Minister and the UK Space Agency say work's to begin on a possible British sat-nav.
Satellite Navigation GPS was originally made public in 1994 after being operational by the US Military in 1978.

The European Union and European Space Agency agreed in 2002 to introduce its own alternative to GPS, called the Galileo positioning system, due for operation in 2014 - but due to technical delays it still won't be ready until 2020; at a substantially higher cost than the estimated €3 billion.

Airbus Space and Defence in Hertfordshire were precluded from being part of the programme under European rules, but now a UK version is being proposed it could mean big business ahead for the Stevenage space industry.

READ MORE:-

Theresa May has confirmed £92m will be used to develop plans for an alternative satellite navigation system amid doubts over the future of British involvement in the European Galileo programme.

The Prime Minister said the UK is clear it will withdraw UK support for Galileo unless it receives assurances of close collaboration post-Brexit, adding:

"This is not an idle threat to achieve our negotiating objectives."

The Government will conduct an 18-month engineering, design and development project, which will result in a technical assessment and schedule for a UK system.

Galileo has been the source of a major row between Britain, the European Space Agency and European Commission over the level of access the UK will have to the Public Regulated Service (PRS) - a navigation and timing signal intended for use by government agencies, armed forces and emergency services.

The money will be allocated from the £3 billion fund to prepare for Brexit.

AIRBUS SPACE AND DEFENCE REACTION

A spokesman's told Heart:

"Due to the European Commission post Brexit rules imposed on UK companies Airbus Defence and Space Ltd was not able to compete for the Galileo work we had undertaken for over the last decade.

We therefore very much welcome the UK Space Agency's announcement today which we believe will allow Airbus along with other affected UK companies to bring together an alliance of the Best of British to produce innovative solutions for a possible future UK Navigation System."