Speeders Stopped Across Herts, Beds, Bucks, Northants
20 August 2018, 07:07 | Updated: 20 August 2018, 07:13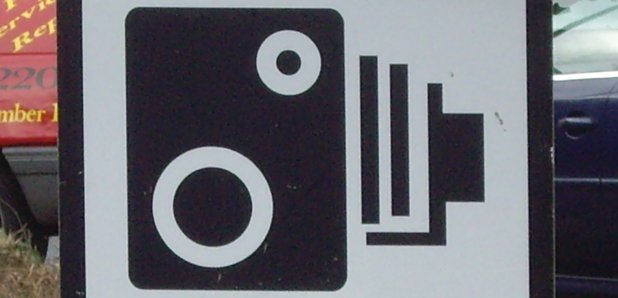 Speeding drivers have been caught across Herts, Beds, Bucks and Northants.
75 per cent of people caught speeding during this period were travelling in 30 or 40 mph limits, which are in locations where there are often greater hazards and numbers of different road users present.

:: Around 1,100 motorists were caught way over the limit in Northamptonshire

1,125 speeding offences were detected in Northants; 514 on the M1 smart motorway section between junctions 16 and 19, and 611 picked up by mobile enforcement vans on roads across the county.

:: In the joint roads policing unit of Beds, Herts and Cambs; 241 drivers were caught in the 1 week.
Traffic policing Sgt Ian Manley says most of the drivers they caught were "going excessively fast".
:: Thames Valley - a total of 463 people caught speeding.

70% were male and 78% were over 25 years of age.

61% were in 30mph limits, 40% were in 40mph limits.

93% were car drivers.

Sgt Rob Heard, from the Joint Operations Roads Policing Unit, said:

"Research from across Europe suggests speeding is the most important factor that contributes to road deaths and serious injuries.

The results in the space of just one week show that too many people are putting their lives in danger on our roads.

Excessive or inappropriate speed has an appalling impact when you're involved in a collision.

The forces experiences by the human body in a collision increase exponentially as the speed increases.

If you collide with a pedestrian at 30mph they have an 80 per cent chance of survival, however if you collide at 40mph then the pedestrian only has a 10 per cent chance of survival. This is why it forms one of our Fatal Four.

Our focus on those who endanger lives on our roads is relentless through both enforcement and education.

Nearly half of all those caught have will be offered a National Speed Awareness course as an alternative to prosecution. This approach is aimed at improving knowledge and attitudes to influence better behaviour on the roads."

Our message is simple, It's not worth the risk and you massively reduce the chances of you avoiding a collision when an unexpected hazard occurs in front of you."