St Albans: Could 20mph Roads Be Created?
17 July 2017, 17:14 | Updated: 17 July 2017, 17:15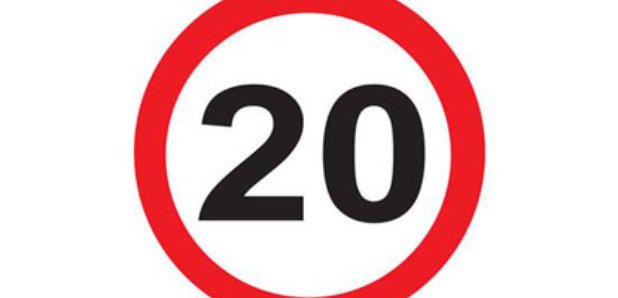 Councillors in St Albans call for 20mph zones in the city which are most frequently used by cyclists.
A group of Councillors have suggested shared pathways could also be used by both cyclists and pedestrians along with better cycle storage facilities on trains, the group says.
Further recommendations include improving the supply of cycle parking in streets and close to schools, colleges, workplaces, sport centres and other amenities.
Secondary school pupils should also be offered advanced cycle training courses to encourage them to cycle to school.
St Albans City and District Council say:
"The measures form part of a draft cycling strategy that has been put forward by the Community, Environment and Sport Scrutiny Committee of St Albans City and District Council.
The Committee recommended at its meeting on Thursday 13 July that the Council's Portfolio Holder (PH) for Business and the Community adopt the strategy.
They also called for the PH to work with other authorities and organisations to implement the plans and to develop a timetable.
20MPH ROAD SPEED LIMITS PROPOSED
Among the aims of the strategy is an increase in cycling by people of all ages and less use of motor transport.
Hoped-for benefits include improvements to people's physical and mental health as well as the environment.
The 20mph speed limit is intended to encourage more people to cycle by creating safer streets.
As part of the strategy, the Council would work with Hertfordshire County Council - (HCC) which has responsibility for highways - as well as other organisations.
Roads where the 20mph restriction could be effective would be identified along with new off-road cycling routes
Shared pathways would be supported where appropriate and they would need to be properly signposted.
Cycle-friendly routes should be established in the District's villages while the villages should be better connected to St Albans and Harpenden.
The Council would work with rail operators to enhance the secure cycle storage facilities both at stations and on trains.
In another measure, the strategy calls on the Council to ensure new building developments cater for the needs of cyclists and include cycling storage facilities.
The draft strategy was devised by the Committee's Cycling Provision Task and Finish Group that was set up last year.
It held five meetings and included, as non-voting members, representatives from St Albans Cycle Campaign and HCC."
Councillor Anthony Rowlands, Chair of the Committee, said:
"A cycling strategy needs to have both clear objectives and an action plan that will deliver those goals. We want to improve air quality and public health while reducing dependency on cars that clog up our roads and pollute the environment.
To do so, the strategy proposes a range of measures that I am sure will be widely supported including lower speed restrictions on key roads, the development of cycling networks, shared pathways and better cycle parking.
The cross-party Task and Finish Group has listened to a number of interested groups in order to develop this strategy and we now pass it on to the Portfolio Holder for Business and the Community.
The Committee's main recommendation is that this strategy is adopted by the Council with a timetable drawn up to ensure it is implemented in a timely fashion. I very much hope that is accepted.
As the highway authority, the County Council is key to ensuring improved facilities for cyclists. By producing a comprehensive up to date cycling strategy, St Albans should be in a strong position when County bids for funds to do this."