Stevenage: Dog Walker Brutally Assaulted
28 April 2017, 15:10 | Updated: 28 April 2017, 15:15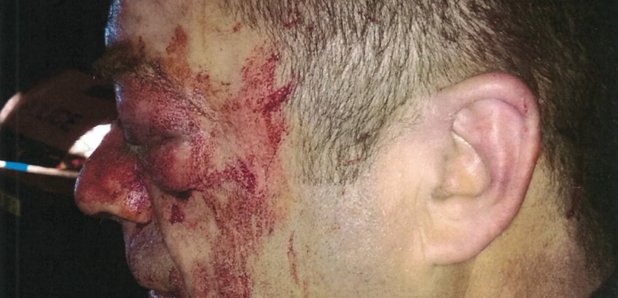 A dog-walker's suffered injuries in an unprovoked attack in Stevenage after telling a speeding driver to SLOW DOWN.
At around 11.30pm on Wednesday, April 26, the victim - a man aged in his 50s - was walking along Nicholas Place when a red car drove past. The victim shouted for them to slow down and the motorist pulled over before two men got out of the vehicle.
One of the offenders held back the victim's friend, while the other punched the victim causing him to fall to the ground where he was kicked to the head several times.
Detective Constable Karen Dewar, who is investigating, said:
"This was a violent, unprovoked attack that left the victim with fractures to his eye sockets, cuts and bruising.
We believe that the vehicle the offenders got out of was being driven by a woman and I am appealing for her to come forward to speak to police.
I would also like to hear from anyone who believes they know who may be responsible for this assault or saw the two offenders in the area around the time stated."
Anyone with information is asked to contact Hertfordshire Constabulary via the non-emergency number 101, quoting crime reference E1/17/3385.
Alternatively, provide information anonymously by contacting the independent crime-fighting charity Crimestoppers on 0800 555 111 or submit details through their anonymous online form at www.crimestoppers-uk.org