Stevenage: Regeneration Developer Named
19 February 2018, 12:39 | Updated: 19 February 2018, 12:45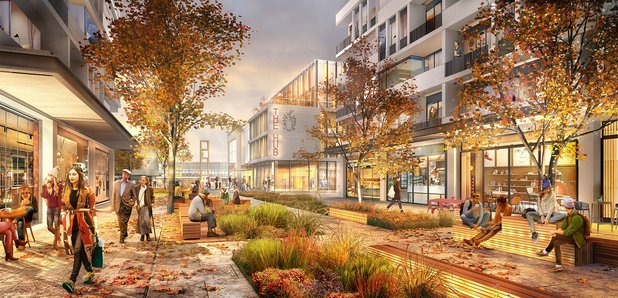 Stevenage Borough Council has appointed a developer for the first phase of the town centre's regeneration.
Construction is expected to start next year with Mace being named as the developer; the scheme brings around £350m of private investment into the town and the planned development is for the western side of the town centre – where the council offices, the Plaza, bus station and several surface car parks are currently located.
Mace's scheme, which celebrates the heritage of the New Town while bringing it into the 21st century, includes new shops, homes, and a bespoke central venue for a library, exhibition space, health services and council offices.
It will also create a new park, a food and drink space and bars and restaurants in the heart of the town for people to enjoy.
Cllr Sharon Taylor, Leader of Stevenage Borough Council, said:
"This appointment makes large-scale regeneration of our town centre a reality. Mace's scheme will complement the development already underway – most notably in Park Place – providing new spaces, facilities and homes in the centre of Stevenage and a boost to our local economy with the potential for hundreds of new jobs and training opportunities for local people.
The commitment of the council, our partners, local businesses and the property sector specialists that have helped us reach this milestone all demonstrate Stevenage's significance as a local and regional centre.