Stevenage: "Suspect" Coffee Cup Not Viable
27 September 2017, 13:30 | Updated: 27 September 2017, 13:33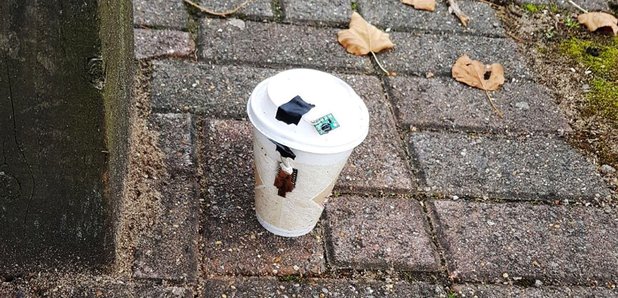 Herts Police say the Bomb Squad have carried out a controlled explosion of a "suspicious" coffee cup seen with wires attached, at The Forum car-park.
The object was found by a member of the public this morning, it was on the ground with wires protruding.
The Explosives Ordnance Disposal (EOD) attended to provide a technical assessment and carried out of a controlled explosion just before 11.20am today.
Inspector James Lant, from the Stevenage Intervention & Response Team, said:
"Our Local Crime Unit have now launched an investigation into this incident and I can confirm that this was not a viable device although it gave the impression of being so.
The motivation behind the placement of the device is still unclear at this stage and this will form part of our enquiries.
Despite its size, if it had been a viable device it could have had the potential to cause serious injury.
Therefore we would like to thank the member of the public who called us - they made the right decision and we would always encourage anyone with concerns around a suspicious object or package to make contact with us as soon as possible.
We would also like to thank the public for their patience around the cordons and road closures which allowed us to deal with the incident and ensure their safety.
If you have any information that could prove useful to our investigation, please call 101 quoting ISR 124 of September 24. You could hold vital evidence."