TASER TASER TASER!
6 September 2017, 19:51 | Updated: 6 September 2017, 19:54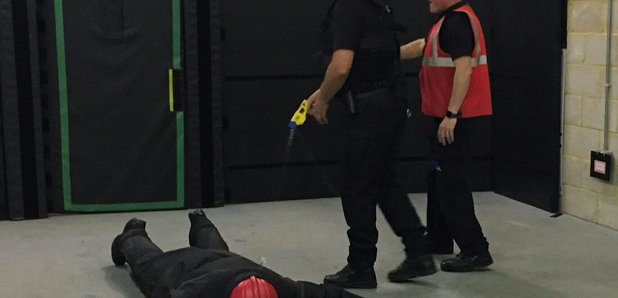 Criminals trying to evade capture in Northamptonshire could be in for a shock in future - as more police are to be armed with Taser guns.
Today sees the first phase roll-out of Taser guns to an additional 100 Northants response officers.
About half of the 100 officers who are being authorised to carry Taser have now finished their training.
Once all training is complete, it will take the number of response officers equipped with Taser from 76 to 176, a significant increase on before.
Supt Chris Hillery, head of local policing said:
"Extending our Taser capability will allow us to respond quicker and more effectively with the appropriate resources needed for a given incident.
In addition, it will free up roads and armed response resources across the whole region, giving us greater capability to deal with them when required.
Figures show that, nationally, 64 police officers are assaulted every day. By extending our Taser capability, we will be better placed to protect police officers and the wider community in general, from harm."
Between April 1 and August 31 this year, Taser officers were authorised to deploy to incidents in Northamptonshire on 504 occasions.
Of those, Taser was used on 49 occasions although only actually fired on seven of those incidents.