Teen Locked-Up After Setting Fire To Ex's Door
2 October 2018, 17:31 | Updated: 2 October 2018, 18:59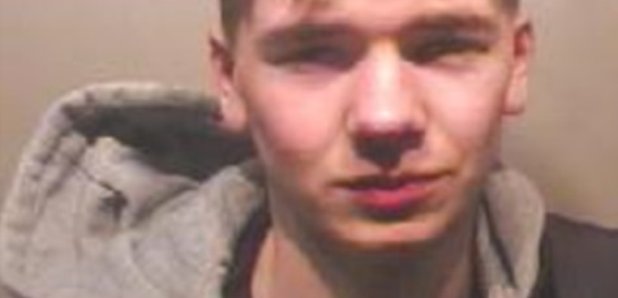 A man from Luton has been sentenced to over four years in a Young Offenders Institute after setting fire to his ex-girlfriend's front door after their relationship ended.
Charles McGarry, 19, of Wardown Crescent, struggled to let go when the victim ended their relationship, and began attending her home address, taking pictures of himself outside or on his way and sending them to her.

In October 2017, she gave a statement to police after receiving text messages from McGarry, where he threatened to throw bricks at her house. As part of a string of text messages, he told her to "sleep with one eye open."

On 16 November, McGarry sent the victim two messages saying he was going to her home. A short while later, she heard a loud bang on the front door and, fearing McGarry was outside, went upstairs to look out of a window, where she saw him walking away.

Later that evening, she received a further two text messages from McGarry which read:
"No-one in, I'm going to chill on the sofa until you get back" and then a short time later, "It will be up in flames with me inside, I said this would happen."

At 5.30am the following morning, the victim and her mother were woken by their fire alarm. They went downstairs to find the front door of the property was on fire, with smoke coming through into the hallway. Both managed to get out of the property and call emergency services.

In interview, McGarry claimed the timing of the text message and the fire was 'a coincidence' and that he did not know the victim, despite telling a friend in a phone call "I'm going to kill us both and then I can be with her."

McGarry was sentenced at Luton Crown Court to four and a half years in a Young Offenders Institute for arson with intent, and 12 months for stalking to run concurrently.
The victim was also granted a restraining order, preventing McGarry from contacting her and her mother and attending their address.

Detective Constable Natalie Miller, who led the investigation, said:
"His messages and actions caused a considerable amount of distress to the victim, and made her fear for her own safety. Not only did he intimidate the victim through text messages, he then set fire to her front door. Thankfully the victim and her mother managed to get out of the house when they discovered the fire, but the outcome may have been much worse had they not had a smoke alarm

I am glad we have secured a custodial sentence for McGarry and hope the victim will feel safe in the knowledge that he is off the streets.

Stalking is a crime and anyone who harasses and intimidates someone risks getting a criminal record and prison sentence. It's important that anyone who feels they're being stalked or harassed reports it to us - we take these reports seriously and we'll do all we can to ensure that victims are safe and offenders and brought to justice."

If you are being stalked or harassed contact police on 101, always call 999 in an emergency.

You can also seek support from the National Stalking Helpline on 0808 8020300