Teen Robbed in A Milton Keynes Park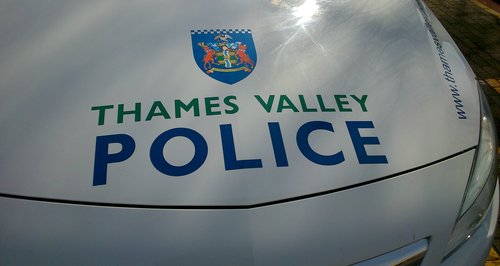 A teenager's been kicked and stamped on during a robbery in Milton Keynes.
The 19 year old was attacked at around 9pm on Thursday 6th August.
He was walking with a friend on the bridge in Campbell Park when four men approached them.
The teen was knocked to the ground during the attack and when he tried to run off was caught again and had his mobile stolen.
After it happened he tried to call the police using his friend's phone but was chased by one of the men who made him put the phone down and give it back to the friend.
Police are now looking for the four men involved in the attack.
The first is black, 6ft, with short curly hair and large teeth. He's aged around 17 to 18 years old and was wearing a long-sleeved black tshirt and jeans.
The second man is also black and 6ft, of average build and aged around 18 years. He was wearing white high-rise trainers and carrying a black rucksack.
Another of the men is black, between 5ft 11 and 6ft, average build and has short hair. He is also aged around 17 to 18 years and was wearing red shorts and was covered in a white bandana.
The fourth man is black, average build and was weraing all black clothing apart from a white Nike baseball cap.