Teens To Takeover Milton Keynes Once More
23 September 2018, 10:05 | Updated: 23 September 2018, 10:13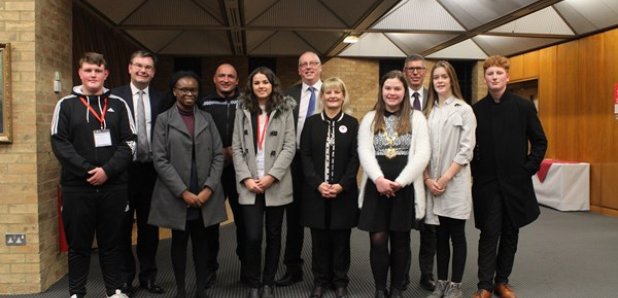 Youngsters in Milton Keynes have another chance to help run the place - with the TOP JOBS being taken over for a day by under 19s.
There's just 4 weeks left to submit applications into MK Council to be the Chief Police Office for MK for the day ... or the Mayor.. or even an MP.

READ MORE:-

What is it like to attend events all over Milton Keynes? How does it feel to make decisions that affect people living here or nationally? What does it take to be at the forefront of the MK police force?

If you're under the age of 19 and in school, college, or training, then you could be one of three successful candidates who will have the great honour of spending the day with one of the following:
Mayor of Milton Keynes, Martin Petchey
MK Council's acting Chief Executive, Michael Bracey
The Chief Police officer for Milton Keynes, Superintendent Yvette Hitch
The MP for Milton Keynes South, Iain Stewart
The Chief Executive of MK Act, Sue Burke
Milton Keynes Council says to take part in the amazing opportunity, all you have to do is download the Takeover Day Application Pack and write a statement about what you would do for the day if you worked in either of these important job roles.

All entries must be submitted by 10am on 22 October 2018, and the successful candidates will be chosen by the Mayor, Director, MP, Chief Superintendent and Charity Director after they have carefully read the applications.

Please send completed applications to Roz Mascarenhas, Civic Offices, Milton Keynes Council, 1 Saxon Gate East, Central Milton Keynes, MK9 3EJ or emailed to mkyf@milton-keynes.gov.uk.
If you have any questions please email mkyf@milton-keynes.gov.uk or call 01908 253624.
For the appplication form click here: https://www.milton-keynes.gov.uk/children-young-people-families/takeover-day