The Bedford-Bletchley "Tube" Is Delayed
31 October 2018, 12:45 | Updated: 31 October 2018, 12:57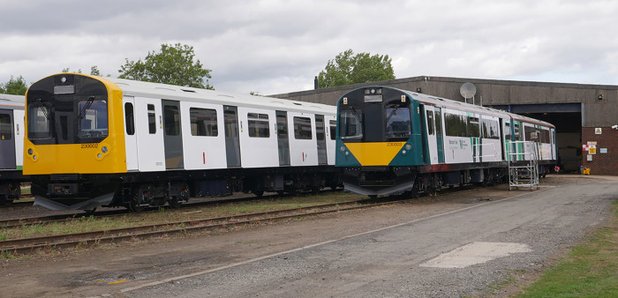 Passengers on the Bedford to Bletchley railway will have to wait until the New Year before they see the last of the current unreliable trains.
London Northwestern say the developers of refurbished underground trains need some more time to sort out some technical problems before they carry passengers on the Marston Vale line in early 2019.
The reconditioned 30+ year-old District Line trains have been completely remodelled for main-line railway use and will run initially on diesel engines before being converted again in future, to run with battery power.
But the redevelopers, Viva Rail, have come across some technical hitches which will delay their introduction into passenger service, originally hoped for before Christmas 2018.
READ MORE:-

Jonny Wiseman, head of stations for London Northwestern Railway, said:

"We were disappointed to learn, from Vivarail, that the class 230 trains for the Marston Vale Line will not be ready for the December 2018 timetable change. We want to reassure passengers that we will continue to run the Bedford - Bletchley service with existing trains until the Vivarail units are available.

The class 230 programme is an innovative scheme that will deliver many benefits to local rail users. We will continue to support Vivarail in bringing this new concept to the Marston Vale Line."

Adrian Shooter, CEO of Vivarail (the trains' developers), said:

"My experience in the rail industry means I am fully aware of the problems that can occur when introducing new trains and that one unforeseen event can easily overturn months or even years of planning.

That is the case here and at Vivarail we hold our hands up to that fact. However, I am confident that my team will deliver the finished trains with a minimal delay and allow London Northwestern Railway to bring them into service soon. I know that there is a great deal of anticipation to see the Class 230s in service and I am confident that the short wait will be worth it."