Thieves Mark Homes Of Vulnerable People With Chalk
22 July 2014, 06:00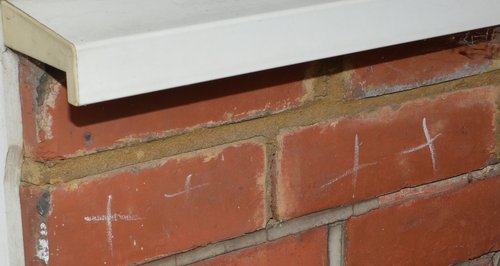 Police think thieves in Luton are marking the homes of vulnerable victims with chalk.
It's after a 78 year old woman with dementia had her home in St Margaret's Avenue targeted at least three times.
Property like jewellery, her purse and her television were stolen.
Detective Inspector Zara Brown, of the Priority Crime Team, based at Luton Police Station, said:
"We believe that the person responsible for removing these items from the victim's home has marked the house with chalk marks to remind them that the home owner is vulnerable and then continued to target the address.
"This type of criminal will target vulnerable people within our communities and will often work with others to dupe their way in to a victim's home or distract them whilst others commit the burglary.
"Every care should be taken to keep them out. Making sure you keep an eye on your loved ones and your elderly neighbours is of paramount importance and simple things like keeping doors locked and bolted at all times and always using door security chains can help deter criminals."
The incident was reported to the police on July after the family of the elderly woman noticed property had been removed.