Threats To Kill Suspect On The Run
23 July 2018, 19:08 | Updated: 23 July 2018, 19:13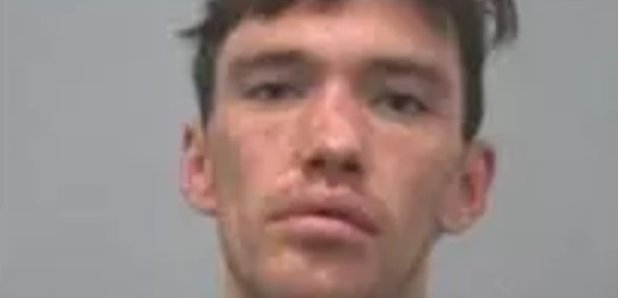 A man from Bradwell, who has allegedly made threats to kill, is wanted by Thames Valley Police after a woman in Bradwell has been the target of two incidents in Honeypot Close.
Officers say they want to speak to Thomas Buchanan, 32, of Honeypot Close, Bradwell in connection with two incidents in the same street.

The first was an aggravated burglary at around 12.30pm on 5th May.

The victim, a woman, 40s, refused entry to a man after he shouted through her letterbox.

Entry to the property was gained with the use of knives, and the victim was spat at and a pair of new trainers were stolen from the property.

The second incident happened around 1.45pm on 18 May.

The same victim was told to answer the door and was threatened. Entry to the property was gained.

Thomas Buchanan is described as white, of slim build and around 6ft 2ins tall. He has blue eyes and dark brown hair.

It is understood that Buchanan has links to MK, but also Bunhamand Slough in east Berskhire.

If you see Thomas Buchanan, or know where he may be, please do not approach him and call 999.

Investigating officer Sergeant Lucy Bottomley, of the Investigation Hub at Milton Keynes police station, said:

"These were both violent incidents and we would like to talk to Mr Buchanan as he may have information which could assist our investigation.

If you have information about where he may be or if you see him, please do not approach him but instead call 999."

You can also call Crimestoppers anonymously on 0800 555 111.