Transport Cop Jailed For Virtual Stalking Campaign
17 March 2017, 14:02 | Updated: 17 March 2017, 14:07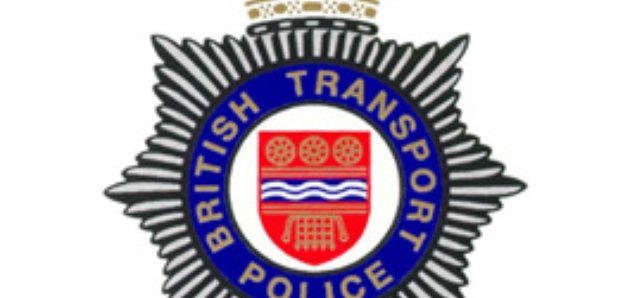 A British Transport Police officer from Harpenden, has been jailed for 18 months for a virtual reality stalking campaign against his partner in an attempt to make her feel jealous.
Steven Campbell, 28 of Northfield Road, created a fake former girlfriend and set about the worst form of psychological, controlling, abuse that the sentencing judge said he had come across.
Campbell, from Harpenden, sent emails and Facebook messages purporting to be from 'Nicola Cole' both to himself and to his partner. He built up the image of her whilst belittling his partner and destroying her self-confidence, St Albans crown court heard on Thursday.
The woman ended up breaking down in front of her GP and being prescribed anti-depressants and counselling. The stalking began with a request by Nicola to go for coffee with Campbell, and went on to the personal abuse of the victim, the sending of pornographic images to her and sinister photographs of her home.
Prosecutor Andrew Howarth said the abuse began in October 2014 when Campbell showed his victim an email from Nicola in which she said she wanted to meet for coffee. He replied he could not see her because he was in a relationship.
In a message to the victim, 'Nicola' said Campbell was a "great guy" and she was "a lucky lady to have him." She said she still loved and missed Campbell and, referring to the victim, said: "I am surprised you are not with someone prettier and slimmer."
In another message she wrote: "I can't get you out of my head." She said she was not "cheap and trashy" and earned £60,000 a year plus bonuses in the financial services industry.
Campbell showed the messages to the victim, who contacted 'Nicola' asking her to leave them alone. She replied saying: "He has just kissed me. I had forgotten what a good kisser he is. Guess I win."
On the victim's birthday, 'Nicola' sent her cropped photographs of a naked woman and a male penis. When a meeting was proposed between the three of them, Nicola wrote: "I will wear something sexy - just in case we decide to have a threesome."
More pornographic images followed, with Campbell showing his partner a message Nicola had supposedly sent, saying: "You missed your chance. I hope plain Jane can satisfy you."
Before Christmas 2014, she told the victim that she had worn Campbell out while love-making at their home while she was out. She commented that she liked the wreath on the front door, but not the victim's Christmas tree.
Mr Howarth said: "The woman was petrified and felt physically sick when she was sent a photograph of the wreath on the front door from Nicola Cole."
After the victim went to the police, an officer was suspicious about the existence of Nicola Cole. When he examined the image of the wreath on the front door, he noticed in the corner there was a reflection of a man in a hoodie.
He was also suspicious that Nicola knew both the movements of the defendant and the victim.
Campbell was arrested on 15 January 2015 and his computer was seized. He told the police that Nicola Cole had studied Finance and Administration at the University of Strathclyde, but no one of that name had graduated there. There were 208 other Nicola Cole's on the electoral register who had to be traced. In all, over 200 hours of police time was wasted trying to find the fictitious Nicola Cole.
After he was bailed, he returned to live with the victim and continued to communicate with her via Nicola.
But, on 28 March 2015, she returned early from work and found Campbell acting nervously. His laptop had been seized by the police, but he had bought a new one which he was hiding under the bed.
Computer experts found that he had been operating Nicole's Facebook and email accounts through TOR and Proxy Servers. Pornographic images sent to the victim were also recovered from the laptop.
The police also found two other former girlfriends of Campbell in Scotland who had received messages from a woman called Megan who claimed to be his "ex" and who "stirred up trouble."
Campbell, pleaded guilty to aggravated stalking.
The court was told he had resigned from the police. The victim is in a new relationship.
Defending, Nick De Freitas asked for credit for Campbell's guilty plea. He said: "He was off sick during this period of offending.
"He was on anti-depressants and was in a very low place. It started because he wanted to make his girlfriend jealous. He wanted her to know how good he was. To say it spiralled out of control is an understatement.
"He has no previous convictions. As an ex police officer he has concerns about going to prison. He is not the same person today as he was then. He has undergone cognitive behavioural therapy from his GP."
Jailing Campbell, Judge Jonathan Carroll told him: "You engaged in the most malicious, nasty, manipulative form of controlling psychological abuse that I have come across.
"You created a fictitious ex-girlfriend and sent messages in that name over Facebook and email to you and your victim.
"She thought was in a trusting and loving relationship. It was a gross, extended breach of trust."
The judge said his behaviour was sinister. He went on:
"Undermining and insulting words were being used about your victim. There was praise and boasting about your looks and sexual prowess. There was also another sinister element. The messages were designed to make the victim believe she was being watched at home and at work by this fictitious character.
She was driven to utter despair by your behaviour. She was in fear and became so frightened she needed you to walk her to her car. That was what you wanted - a woman who was utterly dependent on you. There was a deep seated calculation in you to destroy her self confidence and promote her dependency on you.
You turned an innocent person's life upside down."
The judge made an indefinite restraining order banning Campbell from contacting the woman.
He commended the officer who had seen the reflected image of the man in the hoodie in the picture of the Christmas wreath for his thoroughness in the investigation.