Tribute To MK Mother Who Died After Burglary
22 February 2017, 14:39 | Updated: 22 February 2017, 14:46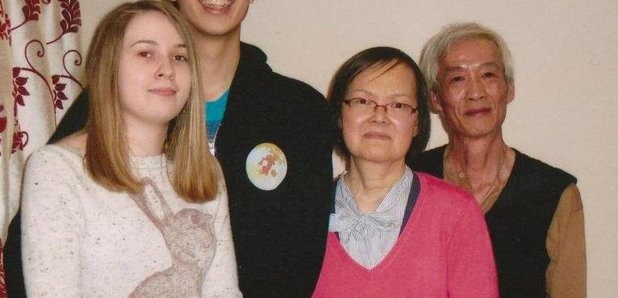 The family of a Milton Keynes woman who died after a violent burglary in Bolbeck Park, have paid tribute to her.
A murder inquiry began after Hang Yin Leung died around two weeks after six men barged into her home in Orne Gardens, she was held down and they covered her mouth whilst they raided the property.
Today, Hang's family have issued this tribute:
"Hang was a woman of indomitable spirit, serving in the Royal Hong Kong Police for 18 years with distinction. She would receive a medal of long service for her role within the forces before moving to the UK in 1991 and settling in Milton Keynes with her young family in the same year.
Whilst in the UK Hang grew a passion for cuisine culture and worked as a chef's assistant in various Chinese restaurant around Milton Keynes, before setting up her own business in 2006 in Walnut Tree. Hang Yin Leung.
In life Hang was dauntless in the face of hardship having survived breast cancer and being made reliant on a stoma, she would move through life with an energy and determination rarely seen in others. Despite hardship faced by Hang, helping people was second nature to her.
This could mean checking on neighbours after a traumatic event or providing a lift to the city centre to the elderly waiting for a bus in the rain. Hang would always be prepared with a hand to help or a shoulder to lean on where ever she could.
Hang was a dedicated mother who worked tirelessly for her family, her untimely departure will leave a gap in not only her family but to all that knew her which will take time to heal. She will be fondly remembered and missed by all those that knew her."