Tributes To Bletchley PCSO
22 June 2017, 13:31 | Updated: 22 June 2017, 14:15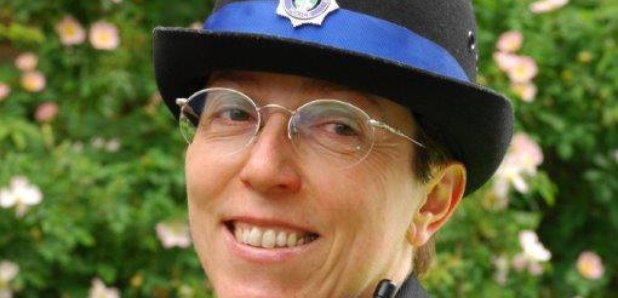 The life of a Thames Valley Police Community Support Officer's been remembered at her funeral in Crown Hill.
PCSO Maria Toniolo, 56, died on the 3rd of May following a short illness.
Maria served with the force in Bletchley, between 2007 and 2011. She returned as a PCSO in Bracknell in 2015 before coming back to work in Bletchley in January 2016.
Sergeant Neil Taylor, from the Milton Keynes South Neighbourhood Policing Team based in Bletchley, said:
"She was always held in high regard by the public in Bletchley and she would give support and help to those who were in need. This was especially the case when animals were involved. There are many family pets that found their homes after Maria's involvement in their predicaments.
Maria had a great affinity with young people and St Thomas Aquinas School often had fire engines drive by the school, arranged by Maria, to highlight the parking issues around the school, and the photos that she Tweeted were shared by many.
In 2009 Maria's work was recognised across the whole of Thames Valley when she was awarded the accolade of Police Community Support Officer of the Year. Maria was always recognised wherever she was patrolling, and she will be missed by all who had the privilege of knowing or working with her."
Assistant Chief Constable Nikki Ross, who paid tribute at the funeral service, said:
"Maria epitomised what being a PCSO means and we are exceptionally proud of her, of her work for Thames Valley Police and everything she achieved.
It's clear to me that Maria was obviously well loved and respected by everyone who knew her including many people in the Bletchley community where she served. We are all saddened by her untimely death and will miss her greatly."
Maria's funeral took place at Crown Hill Crematorium on Monday afternoon.